< Back to all posts
10 Tips for Shooting Video in Durban City
Durban is a coastal city in South Africa's KwaZulu-Natal providence and has African, Indian, and colonial influences that shape this unique region. As the third largest city in South Africa and its busiest port, Durban has a lot to offer any traveling producer. But what should you know before shooting video in this city? We talked to DP Mike Burt about ten tips you need to know before shooting video in Durban, South Africa.
10. Permits: "You don't need permits to film in Durban," Burt said. If you do have any questions or concerns about where and when to shoot video, go to the Durban film office website here. This site is extremely helpful in answering any filming inquiries while in the region.
9. Safety: Durban can be a dangerous place if you are careless. "There is a lot of crime, but if you are careful and know where to go, it's safe," Burt said. In the city, it is important to act like you would in any other metropolitan city. This means locking your cars, holding on to your belongings, and walking in groups. Taking these precautions will ensure a safe visit to the city.
8. Logistics: Odds are, you will be arriving in Durban through Durban International Airport. O.R. Tambo International Airport in Johannesburg is a less favorable alternative, since it is roughly a seven-hour drive from Johannesburg to Durban. Burt said, "Durban has really great B and B and hotels," as well as some very large malls, such as the Pavilion Shopping Mall, that offer a convenient shopping experience.
7. Landscape: KwaZulu Natal is often referred to as the "Garden Province." Durban is a beautiful city that overlooks the Indian Ocean. Around Durban sits lush subtropical vegetation, sugar cane fields, and banana plantations. Any one of these incredible nature shots is ideal for b-roll.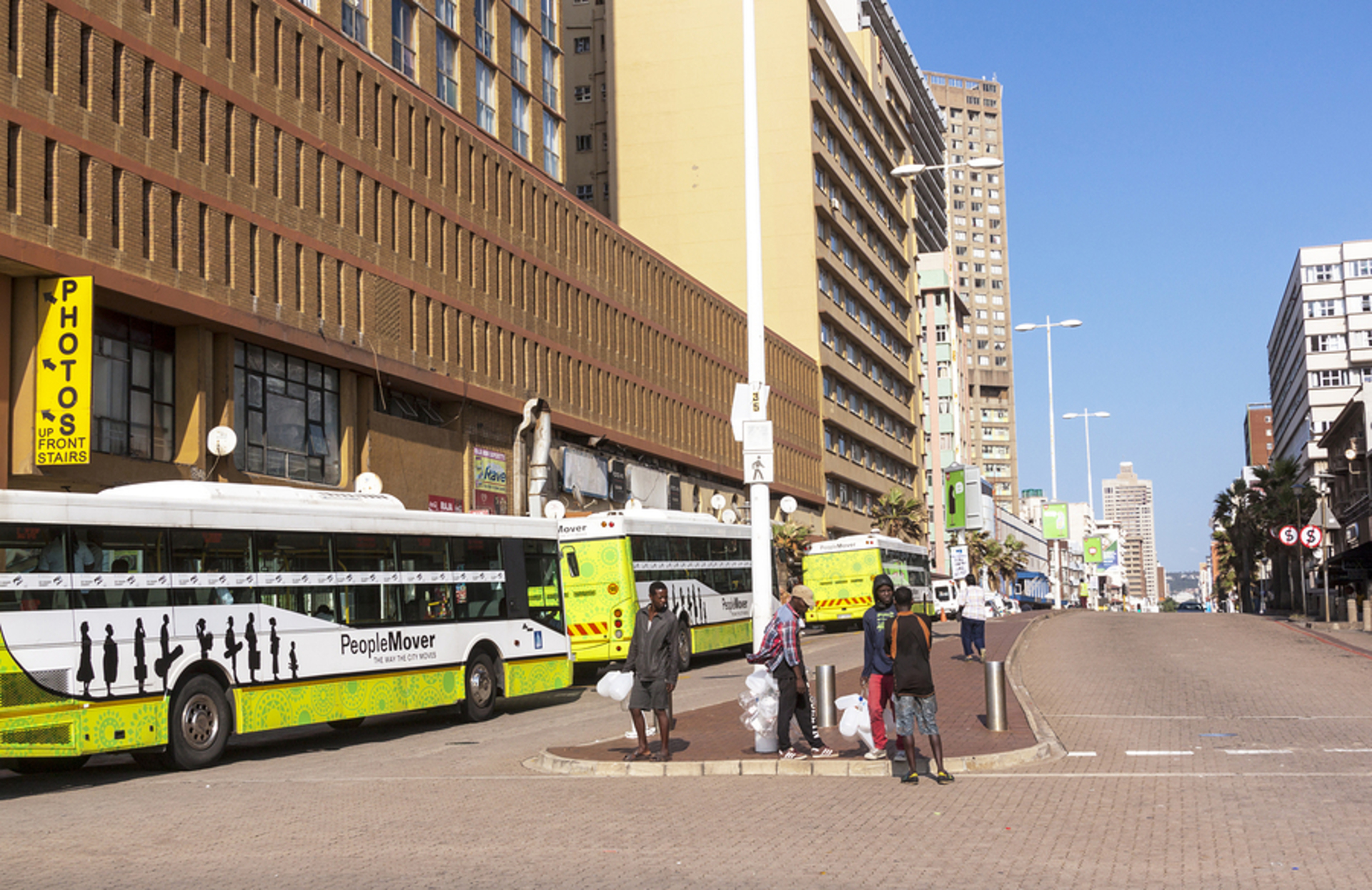 6. Transportation: The Durban People Mover is a new bus system that runs every 15 minutes from Suncoast Casino to Ushaka Marine World. The best option for a traveling producer and crew with a lot of equipment would be to rent a car with GPS service. Getting around Durban can be a challenge, so a GPS is ideal. This may be an additional fee, but the peace of mind and reassurance that you can navigate the city with ease are very much worth it.
5. Language: Durban's main language is English, but there are 11 official languages spoken in South Africa. Zulu, Xhosa, and Sepedi are widely spoken, so it is likely that a language you aren't familiar with will be heard during your trip.
4. UShaka Marine World: "One of the key attractions in Durban is a place called Shakaland," Burt said.  Shakaland, or more commonly known as Ushaka Marine World is a living monument to traditional Zulu culture. This large area has many restaurants, shops, and other attractions to offer tourists, traveling producers, and crews for b-roll and enjoying free time. The Cargo Hold Restaurant has a huge see-through glass wall with an aquarium on the other side.
3. Weather: South Africa has a beautiful subtropical climate. This ensures hot and humid summers and pleasantly warm and dry winters. Shooting video is generally a comfortable experience due to the weather. Durban's warmest months are generally December-February, which is also the rainy season.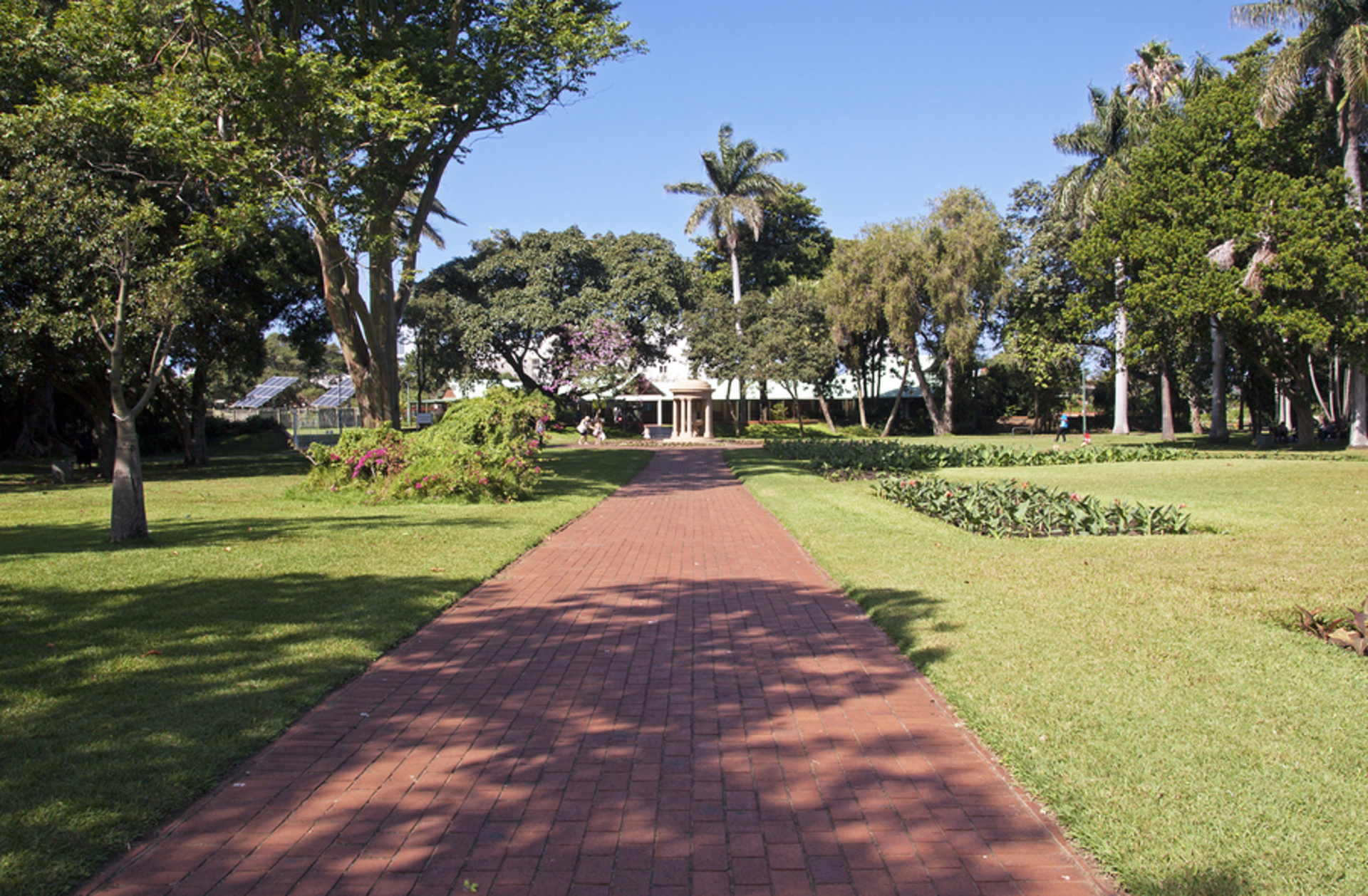 2. Durban Botanic Gardens: This is Durban's oldest public institution and Africa's oldest surviving botanical garden. It was developed in 1849 as a botanic station for the trial of agricultural crops. The Gardens maintains both indigenous and exotic plants that make excellent and intriguing shots for b-roll.
1. Food: The street food of Durban has become extremely popular in South Africa. Hollowed-out loaves of bread that are stuffed with spicy curry were originally created by the immigrant Indian community in the Natal region of Durban and served to workers for lunch. This is referred to as "Bunny Chow" and should definitely be tried while in Durban. Other traditional Durban cuisine includes fresh sardines on toast, Zulu cuisine, and samosas. For more information on delicious food in Durban, click here.
Want to know more about shooting in global hotspots? Sign up for our newsletter.