< Back to all posts
Hot Shot Panthers
Looks like the Carolina Panthers are flying high with American Airlines in this week's hot shot! One of our remarkable crews had the opportunity to shoot with the Panthers as they renewed their partnership with American Airlines on July 26th in Charlotte, NC.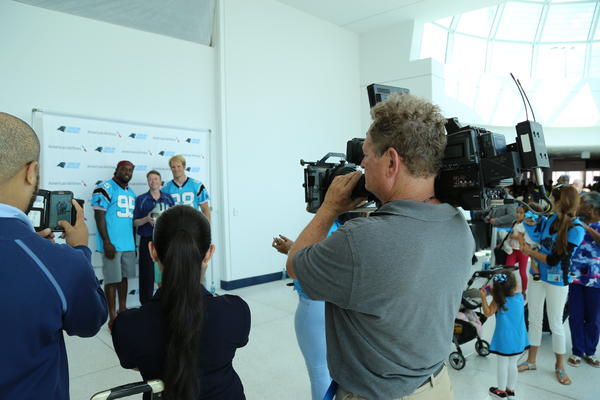 American Airlines employees and Panthers fans alike had the privilege of meeting All-Pro players Greg Olson and Charles Johnson. They also had the chance to hang out with two Panthers cheerleaders and Sir Purr!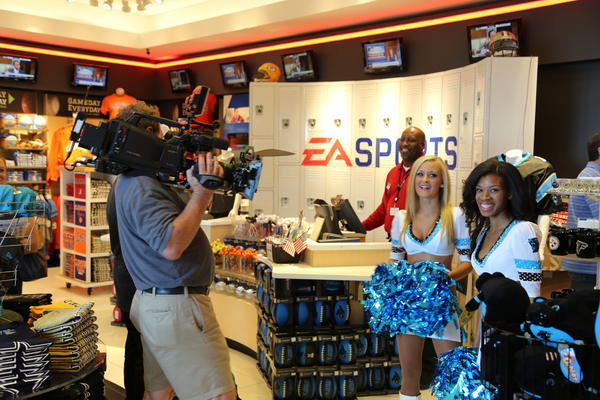 Shout out to the awesome crew who captures all the fun!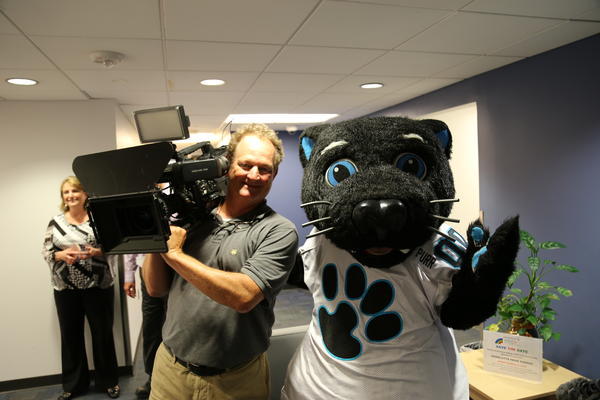 For an in-depth look at our incredible crew's video shoot with the Panthers, take a look at this video here. And for a great crew of your own, make sure to reach out to us here at Crews Control for a free quote.
Keep pounding Panthers!