< Back to all posts
How Do I Choose a Commercial Production Company?
Finding a team to help you produce a corporate video is a major investment, but a necessary one. The right commercial production company will help you create a video that grabs your audience's attention and shines a positive light on your brand. Their expertise can help you in all steps of the process from brainstorming to shooting to editing.
The trick is finding the right team for your company and your project. As video marketing becomes more popular, the number of production companies is on the rise. Sifting through all these companies can be tricky if you don't know exactly what to look for.
To help you out, here are five important questions you need to ask yourself in order to choose the right commercial production company:
1. When Do I Need the Video Completed?
One of the worst things that can happen is having your video completed long after you needed it, or long after it's relevant. You need to determine exactly how long it takes a company to produce a video in the first place. Make sure that a commercial production company has the capacity and skill set to complete your project on-time while maintaining your vision. Availability is another key component. You might find a great company that is booked for the next couple months, forcing you to decide if they're worth waiting for.
2. How Much Am I Willing to Pay?
If you spend too much on your video, no matter how effective it is, you'll never enjoy a positive return on your investment. You need to determine exactly how much you're willing to spend beforehand, and then find a company that can meet your expectations. Looking for production companies without a set budget is risky, as you might end up spending much more than you need to simply because you're letting them dictate the price.
It's important not to sacrifice the quality of your video to keep costs down. Instead, you could try handling certain functions in-house, such as using employees as actors or using your office instead of trying to shoot on-location. A sign that you've found a high-quality commercial production company is when they help you work through your budget, finding ways to cut costs without risking the overall production value.
3. Will They Enhance My Vision Instead of Just Shooting It?
There are plenty of commercial production companies out there, and unfortunately, many of them produce very similar content. If you want your corporate videos to look and feel different than everything else, you need to find somebody who goes above and beyond. You need a company that has a vision and plenty of creativity of their own, so they can take your ideas and amp them up to the next level.
Take the time to view some of the videos in their portfolio. Check out their clients' websites to see if they're creating something unique or just standard run-of-the-mill content. If you aren't impressed with their work, there's a good chance your audience won't be.
4. What Do I Need Them For?
Before you start looking for a production company, it's important to know exactly what you need from them. For example, if you don't have an idea for your video except that it's a commercial, you're going to need them to handle the creative aspects. If you already have a tight script and a great idea, you might just need somebody to shoot it.
Consider all of the following aspects of corporate video production:
Creativity – Do you need help developing the script or vision for your video?
People – Do you need help finding professional actors or do you have people of your own?
Equipment – What equipment do you have that they can use? Do they have all the necessary equipment to bring your idea to life?
Location – Are they able to help you pick or reserve the best location for your video? Do they have a studio to shoot your video at (if necessary)?
Editing – Will they include editing services as part of the package?
Once you know exactly what you need, you'll have a much easier time narrowing it down to a single commercial production company.
5. Will We Work Well Together?
Ideally, you're not just finding a company to produce a single video, you're looking for a partner to help you create a library of content in the future. This is one reason you need to find somebody that fits your company's culture. Another key reason is that if they aren't a cultural fit for your brand, they probably aren't the right company to help you represent yourself to the public.
Again, you'll want to do your homework and review their website, video content, blogs, and social media platforms. Do they seem like the type of company you'd be able to build a long-term relationship with? Make sure to take the time to chat with them at least once or twice so you can build a rapport and get an accurate representation of how it will feel to work with them.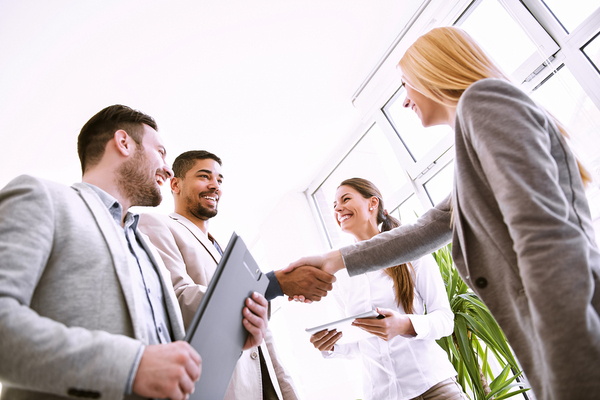 As tricky as finding the right company to shoot your next corporate video can be, answering the questions listed above is a great first step. However, if you're still struggling to find the right partner, or you simply don't have the time, Crews Control is here to help. Simply let us know what you're looking for and we'll find you a great, qualified video crew that can handle any and all aspects of your production process. Click here and we'll be happy to send you a free quote!