< Back to all posts
10 Tips for Your Next Video Shoot in Minneapolis
Located in Minnesota, Minneapolis forms the "Twin Cities" along with the neighboring capital of St. Paul. Minneapolis means "city of waters" and comes from the Dakota words for waterfall being "Minne ha ha."  This comes as no surprise for the city considering its 13 lakes and the surrounding wetlands and Mississippi River.
Minneapolis combines scenic nature views with the hustle and bustle of a metropolitan city. This creates an abundance of great shots for a traveling producer. But what should you know before shooting video in Minneapolis? We talked to DP Kevin Galligan about ten tips for your next video shoot in The Mill City.
Permits: In order to film in parks in Minneapolis, you must acquire a permit. Commercial costs vary but are usually around $300. You can find all specifics about permits and pricing on this website. "The Minnesota Film Board is very helpful," Galligan said.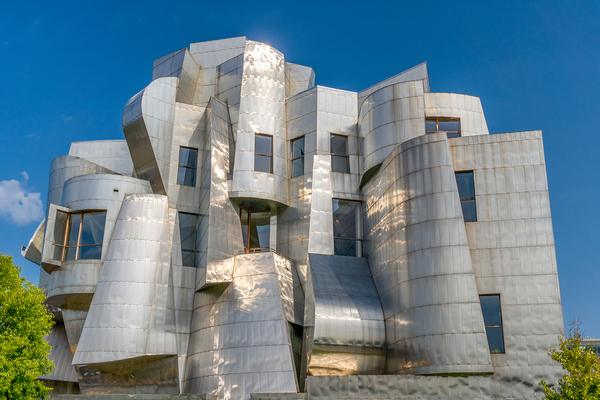 Museums: Minneapolis offers many diverse and intriguing museums for visitors.  "The Minnesota Museum of Art, The Walker Art Center, and Mill City Museum are all here," Galligan said. Not only are these museums ideal for any downtime you may have in the city, but they also provide great shots for b-roll.
Transportation: For crews with a lot of equipment, it is recommended that you rent a car. "Minneapolis has plenty of parking, both surface and ramps," Galligan said. It is usually $25-$40 a day for most ramps. There is also street parking that is metered.
Stone Arch Bridge: The former railroad bridge crosses over the Mississippi River and is the only arched bridge made of stone along the river. Events are frequent on this historic bridge which offers breathtaking shots for any traveling producer.
Traffic: Downtown Minneapolis to the airport usually has some pretty bad traffic. Plan on 30 minutes during off-peak times and a full hour in the morning or evening during rush hour.  "Summer is full of construction and winter is full of snow," Galligan said. This should be considered when traveling to various locations in the city.
Weather: The Midwest is known to experience some of the widest variety of weather in the US. Like most places in the region, Minneapolis is wet and cold from March until May; warm and humid from June through early September; beautiful from early September through early November; and cold, sunny, and snowy from November until mid-March. Temps can hit a humid 100 degrees in July and plummet to 15 below zero with cold winds in January.
Chain of Lakes: The Chain of Lakes is a stunning oasis of nature within the large metropolitan area of Minneapolis. There are opportunities to walk, bike, boat, or drive around the lakes of Calhoun, Harriet, and Lake of the Isles. The Chain of Lakes provides many beautiful views and is ideal for both sightseeing and b-roll.
Skyline: The Minneapolis Skyline has many tall and recognizable buildings that shine over the Mississippi River and Stone Arch Bridge. Some skyscrapers include the IDS Tower, Capella Tower, and the Wells Fargo Center. "The 'must get' shot is the Minneapolis skyline from the South side of Lake Calhoun," Galligan said.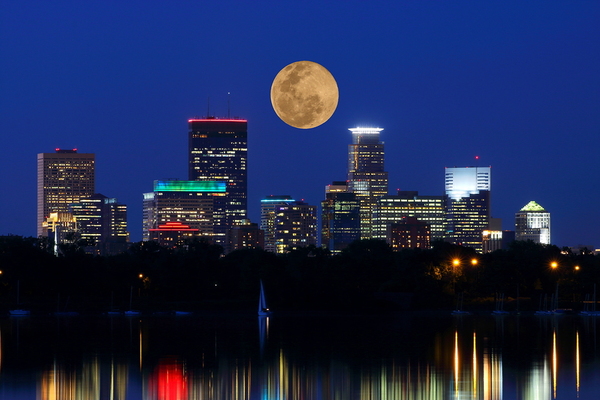 Minneapolis Sculpture Garden: Known as the crown jewel of the city's park system, the giant spoon and cherry sculpture in the middle of the park is hard to miss. Built in 1988, the garden welcomes millions of visitors each year and showcases more than 40 works of art from the Walker's Art Center. This is a beautiful location to capture some iconic b-roll.
Food:  There is good food everywhere you go in Minneapolis. Murray's steakhouse is a favorite among locals and visitors, as are Butcher and the Boar and Pizzeria Lola. "Where to eat depends on where you are in the city," Galligan said.  "Ask your crew for a good place to eat." For more suggestions on food, click here.
For more information on finding a crew for your next location shoot, contact us.