< Back to all posts
Tips for working with a video crew in San Diego
If you want a breath of fresh ocean air for your next shoot, we have just the place for you – San Diego! San Diego is famous for its beautiful weather and miles of incredible beaches. It's also home to large corporations such as Qualcomm, Sempra Energy, and Global Wealth Partners. We asked Crew Control Director of Photography Bob Weast to share tips for capturing the best images in San Diego. He did not disappoint:
1. Permits
The city of San Diego makes the process of obtaining a permit quick and easy. Many of the public properties, parks, and piers are accessible through no-cost permits. Check out this website for a list of popular b-roll locations and further information about permits.
2. Weather
Weast recommends heading out to San Diego during the September or October to capture the perfect shot. He says, "The position of the sun this time of year produces vibrant orange hues late afternoon culminating in storybook sunsets. At times the gradations of color don't even seem real."
In San Diego, these months are referred to as the Santa Ana season. Weast shares that this is where there are frequent 2 to 4 day periods of 90-degree weather with less than 90% humidity: "The dry air creates crystal clear air and views that stretch seemingly forever."
3. Getting Around
The city's freeway system makes driving a car convenient. However, you must make sure to pay attention to parking laws. If you are looking for a way to get around the main tourist areas, use the Old Town Trolley Tours. This is a great way to get familiar with the area you'll be shooting in.
4. Point Loma & Point Loma Lighthouse
What's the best place to capture San Diego's amazing skyline? Weast says that it's Point Loma. According to him, "The angle of the sun at this time of year gives true meaning to the term 'golden hour.' Brilliant orange hues reflect off the glass of the downtown towers only during these months, and the Cuyamaca Mountains contrast starkly behind the City Skyline."
At the southern tip of Point Loma, you'll find the Old Point Loma Lighthouse. "The picturesque lighthouse makes charming images, but the views are the real hero at this location," says Weast.
5. Gaslamp Quarter
The downtown area showcases the fast-paced environment San Diego is known for. Weast says that it includes shops, restaurants, clubs, smoke and tattoo shops, art galleries, noted craft beer breweries and pubs, and a trolley. Overall, this creates a fun, vibrant city scene. It's the perfect place to shoot interviews or capture the bustle of the city.
6. Balboa Park
Balboa Park houses open space areas, museums, walking paths, and the world-famous San Diego Zoo. "Impeccably maintained, the Spanish-influenced architecture and colonnades provide beautiful backdrops for interviews and b-roll," says Weast.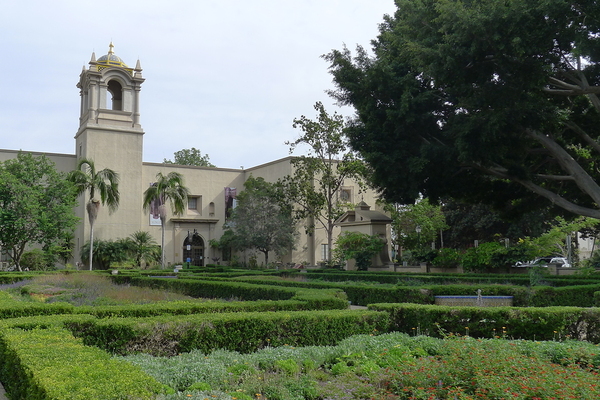 7. LaJolla Cove
Looking to take a break from your corporate video production? Weast recommends heading over to LaJolla Cove. Weast believes it's one of the best spots in the city because, "Lions, pelicans, and various sea birds populate the cliffs year round. LaJolla Cove is an underwater preserve and is teeming with fish. Bring a GoPro and rent a snorkel from the local shops. Visibility varies but on good days is 30′ or more. Don't be surprised if a sea lion suddenly appears in front of you and stares into your goggles."
8. Seafood
Need a quick bite to eat between shots? Point Loma Seafood is one of the Weast's favorite spots. If you go in August or September, you'll have the chance to see sport fisherman unload their catches right on the dock. The Fish Market is another great place to check out. "Sit at the oyster bar (right as you walk in) and have great seafood prepared in front of you. This is a comfortable setting to meet locals and people from around the world," says Weast.
9. The Big Screen
A number of popular movies have been shot right in San Diego, taking advantage of its picturesque views. Citizen Kane (1941), Top Gun (1986), Almost Famous (2000), and Anchorman (2004) are just a few films that feature San Diego's beaches and landscapes. To see a full list, click here.
10. The Desert
Anza Borrego and Anza Borrego State Park offer over 600,000 acres to explore. Weast recommends going to the Park Headquarters to grab a trail map to the nearby desert oasis. There's a walking trail along a quiet stream and several small waterfalls leading into a series of cascading pools. It's a beautiful sanctuary and nice change of pace from the beach.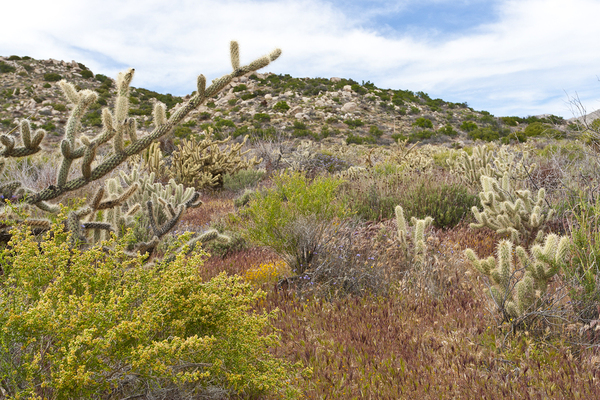 When asked to describe the city, Weast shares that there's no better place to find scenic venues and amazing sunsets set in an incredible metropolitan setting. If you're looking for a knowledge DP in the San Diego for your own shoot, click here for a free quote.