< Back to all posts
10 Tips for Shooting Video in Edinburgh
Edinburgh is Scotland's capital city and consists of medieval Old Town and a Georgian-style New Town. Between the notorious peak of Arthur's Seat and the regal Edinburgh Castle, this city is renowned for its heritage, culture, and festivals. Edinburgh is an ideal city to capture both modern and medieval footage, but what should you know before traveling to this historic city? We talked to DP Stewart Menelaws about ten simple tips for shooting successful video in Edinburgh.
1. Traffic: Traffic can be heavy most of the time, and it is important to note that there are many one-way streets. Parking can be difficult and expensive in the City Centre. Your car will be towed away if you overstay a meter or on yellow lines. CCTV cameras are everywhere. "Sometimes it is best to stay outside of the city or use a hotel that can give you parking if you need a car," Menelaws said.
2. Transportation: There are plenty of transportation options in Edinburgh, including car rentals, buses, taxis, and open-top tour buses from which you can get on and off. The tramway runs from the airport through Princess Street down to Leith, and there is major train service at Waverly and Haymarket. If you're with a crew, it may be best to delegate someone as the driver and plan out your route. "Open-top tour buses are a quick and easy way to get around to all the usual iconic spots," Menelaws said. "You will need to take a train to get to the Forth Bridge (a beautiful new bridge that is now completed) which is about a 20-minute journey."
3. Nature Shots: Edinburgh has always been a bustling metropolis, but astonishing cliffs, hills, and more surround the city. Arthur's Seat is a major attraction and presents some breathtaking views of the overall city; just be prepared to be totally out of breath when you reach the top of Arthur's Seat. Calton Hill is also great for panoramic views east and west.
4. Permits: Permits are required at certain locations. It is best to contact the Edinburgh Council before getting to the city. "Camera crews of more than three with heavy cameras on tripods can get attention from the police, so be prepared to answer politely," Menelaws said. Click here for more information on permits.
5. Weather: The weather in Edinburgh can be hard to judge. Rain is frequent, but may not be consistent. After all, Edinburgh is located in the United Kingdom, so overcast and grey days are pretty common. Always check the daily weather forecast for the region. A light waterproof cover for the camera is handy to have.
6. Food: There are countless places to eat that cover every cuisine under the sun, and they are all close together but spread out over a large area. From fast food to exclusive restaurants and everything in between, you will definitely not go hungry. While in Scotland, step out of your comfort zone and try some haggis and other Scottish cuisine.
7. The Royal Mile: This historic street stretches from Holyrood Palace all the way to Edinburgh Castle. Settled in the Old Town of Edinburgh, attractions such as The Real Mary King's Close, Scottish Parliament, and St. Giles' Cathedral entertain and inform all sorts of visitors. The Royal Mile is a must for capturing b-roll.
8. Logistics: Edinburgh is a clean city and it has an eclectic population. "The city is known for its more reserved nature, and 'loud' people may not always get the best reception," Menelaws said. Scottish accents make take a while to get used to. It is also important that you avoid pronouncing the name of the city as "Ed-in-burg." Locals pronounce the city like "Ed-in-bur-ah" and you should as well.
9. Equipment: If you plan on bringing your own equipment, go for lightweight gear. This is another reason it would be best to rent a car to get around the city. Like any major city, care should be taken when toting expensive equipment, especially at night in less-than-open surroundings.
10. Edinburgh Castle: As one of the most exciting historic sites in Western Europe, this incredible structure has so much to offer any traveling producer. Set at the top of the Royal Mile on a prestigious hill, the scenery, architecture, and immense history will take your breath away. For tickets, click here.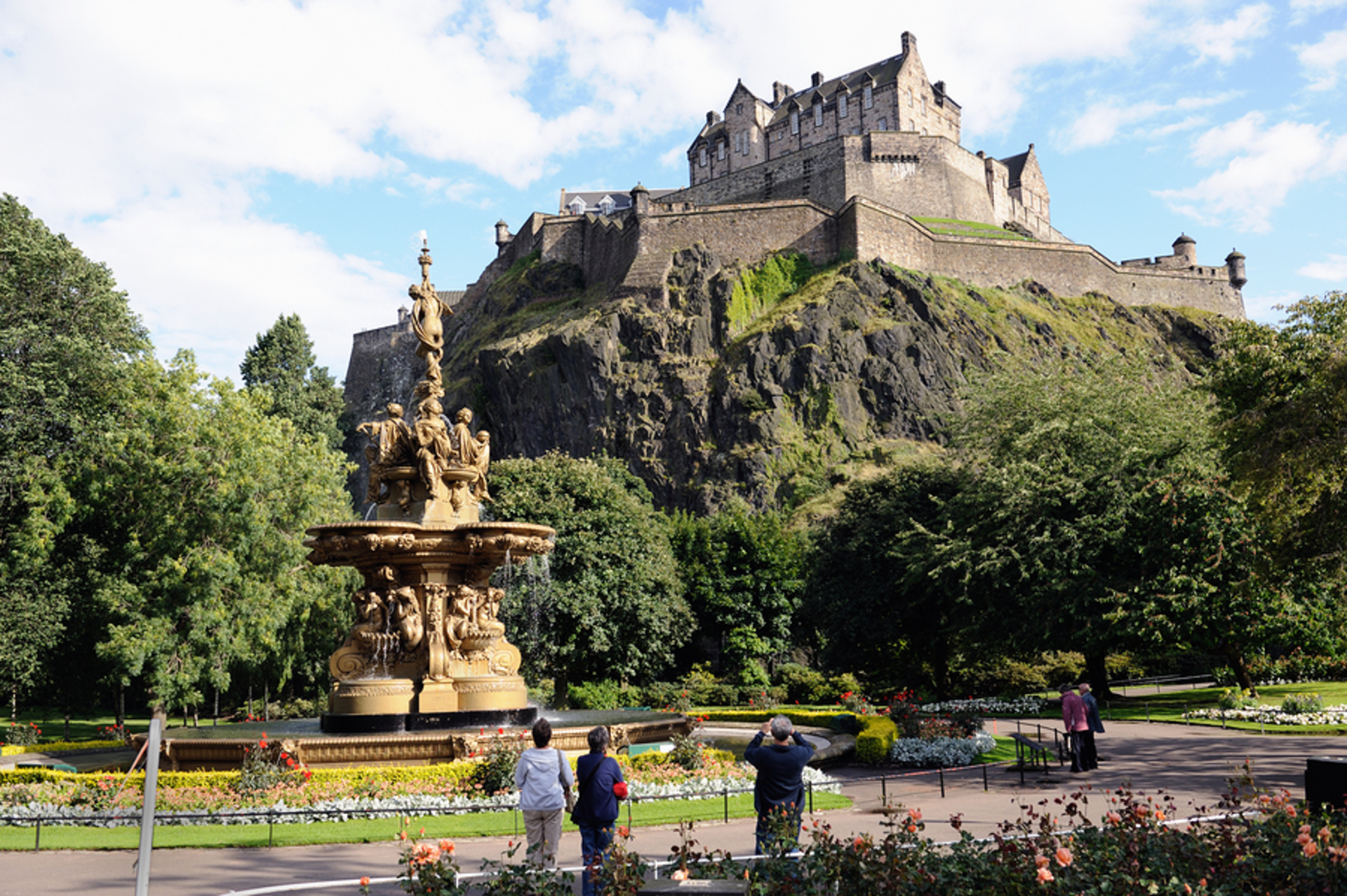 Want more tips on shooting in cities around the world? Sign up for our newsletter.