< Back to all posts
10 Tips for Shooting Video in Rome
Rome is one of the world's best- known cities with many iconic film locations that include the Colosseum, Trevi Fountain, Roman piazzas, and more. As one of the world's most visited cities, Rome has plenty to offer any traveling producer. But what should you know before shooting video in this picturesque city? We talked to DP Ahmed Bahaddou about ten simple tips to help you make the most of a video shoot in Rome.
10. Permits: Location permits are required for all exterior locations filmed in the city. This process can take up to two weeks. For interiors, each location has different rules. "As an example, exclusive filming of the Colosseum is possible outside of public viewing times; however, only limited equipment is permitted on location." The location fee is usually around 3000 Euros, but this is negotiable (like most things in Italy). For more information on permits, click here. 
9. Colosseum: Also referred to as the Flavian Amphitheatre, this giant amphitheater was built between 70 and 72 CE during the reign of Vespasian. The monumental three-tiered Roman amphitheater was once used for gladiatorial games and hosted tens of thousands of Romans. Today, it is one of Rome's leading tourist attractions, receiving seven million visitors annually. Capturing some shots of both the interior and exterior of this historic landmark makes for amazing b-roll; just make sure you get a permit!
8. Traffic: "It can be a hellish experience," Bahaddou said. It is recommended that you try to book a hotel near old Rome or around the monuments to avoid losing a lot of time (and patience) in traffic.
7. Transportation: "Taxis are not cheap at all in Italy in general, and Rome taxis are known to be the most expensive ones in the country," Bahaddou said. If you do take a taxi in the city, make sure it is with someone who is an accredited taxi driver. They drive white cars with a license number on their sides. The best option for a crew with a lot of equipment would be to rent a car with a driver so you don't have to worry too much about parking or traffic.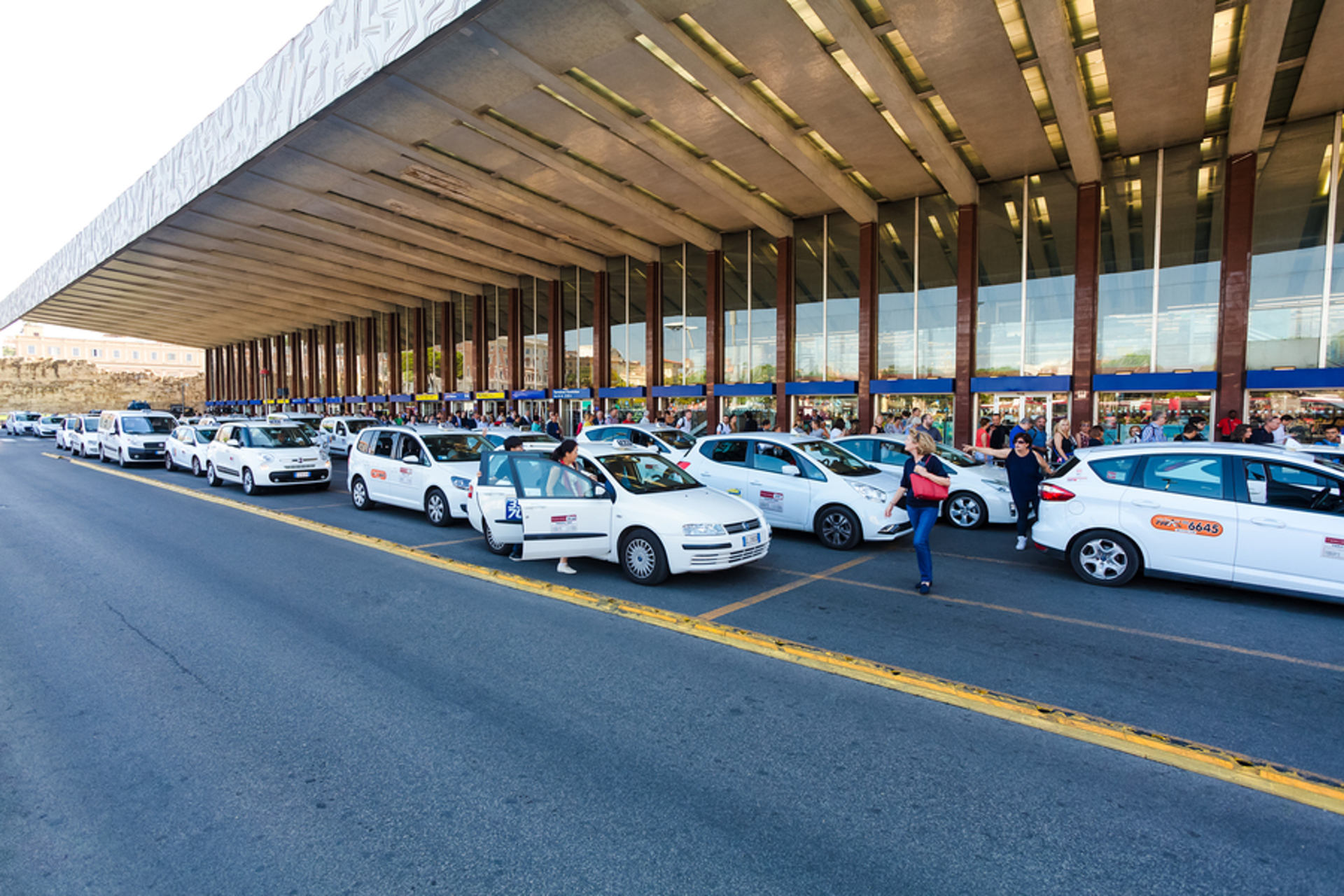 6. Parking: There is a great amount of parking available, especially around the old city. But these areas are usually packed and it can be difficult to find a spot. This is yet another reason we recommend renting a car with a driver.
5. Weather: The climate in Rome is very warm and temperate which makes filming a very comfortable experience. Tourist season runs from June to August, so the city can get very congested and crowded during that time. December tends to be Rome's rainiest month. "The best months to shoot are from April to June and September to October," Bahaddou said.
4. Pantheon: The exact age of this temple remains unknown, but the historical and religious context of this structure holds strong even today. The word "pantheon" is a Greek adjective that means "honor all Gods." Michelangelo once said it looks like the work of angels, not humans, so the building is sure to dazzle anyone who sees it. The unique architecture makes this a hot spot for tourists and ideal for shooting b-roll.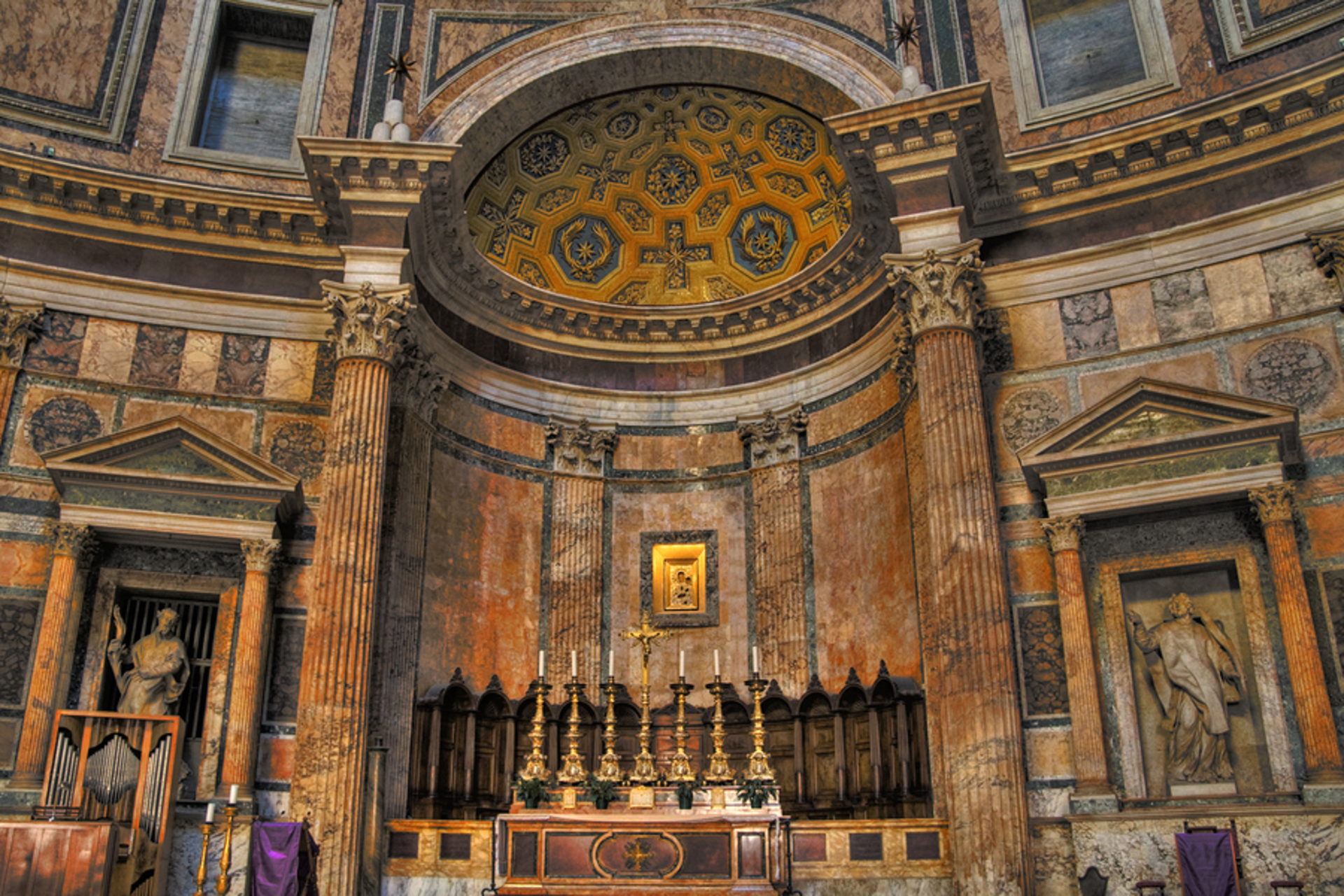 3. Communication: It comes as no surprise that the main language spoken is Italian, so it would be wise to brush up on some basic Italian phrases to help you navigate the city. Due to the continuous flow of tourists, many Italians speak English, but not fluently.
2. Trevi Fountain: Construction for this aqueduct-fed Rococo fountain began in 1732 and was completed in 1762. Located in the center of historic Rome, this is yet another ideal spot to capture b-roll. Be sure to throw a coin in over your shoulder and make a wish while you're there!
1. Food: For many people, the first thing that comes to mind when they think about Rome is the delicious food. Pizza, pasta, wine, and gelato are just a few of the scrumptious foods you absolutely must enjoy while visiting Rome. Check out this website for some top restaurants to check out!
If you need a video crew near Rome, make sure to click here for a free quote!