< Back to all posts
10 Tips for your Video Shoot in Jacksonville
Jacksonville has the perfect combination of gorgeous beaches and up-and-coming metropolitan scenery, making it the perfect location for your next video shoot. There are a variety of diverse landscape options only minutes from the city, providing a unique experience every time. Before heading down to the coast, prepare yourself by checking out our top tips for shooting on location in Jacksonville:
10. Permits and Insurance
Before getting started, it's best to check out the rules and guidelines first. Start by getting a permit and insurance whenever shooting on public property. The permit is free, you just need to submit it at least seven business days prior to production. If your shoot involves any type of wildlife or marine life, you'll need to take a look at the Conservation Commission to ensure that you don't plan on shooting somewhere that's off-limits.
9. Diversity
Jacksonville is full of stunning locations, such as rivers and beaches, that are perfect for both b-roll and corporate shoots. This incredible variety allows you to shoot diverse, unique videos!
8. City Skyline
Are you looking for a perfect city skyline shot? This beach town has some terrific options for you. Steve McMillan, one of Crews Control's very own DPs, recommends checking out the South Bank located right by Friendship Fountain or East of Main Street Bridge. You and your crew will be sure to find the perfect shot for projects of any scale.
7. Incentives
The Florida Film Commission is very generous with incentives. The base award is up to 20% and there is a 5% off-season bonus for qualified productions. For more information regarding grants and incentives in Jacksonville, take a look here.
6. Fort Caroline
Fort Caroline offers a unique 16th-century architecture that is great for b-roll shots, historical documentaries, and as a unique backdrop for your projects. The fort is only a short 13-minute drive, located directly northeast of downtown Jacksonville.
5. Downtown Jacksonville
Downtown Jacksonville s a pedestrian-friendly metropolitan city. The vibrant city is a wonderful location for a shoot thanks to its up-and-coming architecture, cleanliness, and high safety ratings. This friendly southern city is great for more than just b-roll – you'll find plenty of opportunities for Jacksonville life shots and man-on-the-street interviews.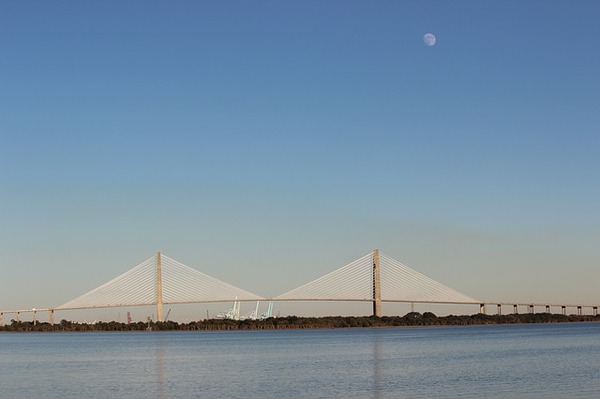 4. Fishing Villages
Another unique commodity Jacksonville has to offer are its few remaining commercially active fishing villages. Each village has a unique charm that sets an enchanting stage, allowing you to capture truly amazing b-roll.
3. Navigation
Getting around the Jacksonville area is similar to any other mid-size city. Try to avoid rush hour times whenever possible. Reasonably priced parking is available in the downtown area on an hourly, daily, and even monthly basis.
2. Weather
Thanks to Jacksonville's location in the northeast of Florida, it doesn't see as many tropical days as the southern part of Florida. If you and your crew are looking to shoot in the sunshine and low precipitation, the months of March, April, May, October, and November are great. In Florida, hurricane season lasts from June to November. Luckily, Jacksonville misses most of these storms due to its location.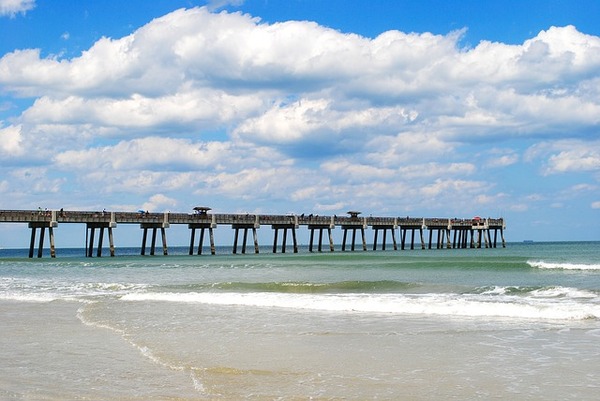 1. Local Cuisine
Fresh and delicious food is one thing Jacksonville definitely doesn't lack. The French Pantry, Restaurant Orsay, Metro Diner, and BB's are some of our own personal favorites. All are conveniently located downtown and sure to satisfy even the pickiest of eaters!
If you're in need of a video crew in Jacksonville, click here for a free quote! Also find us on Twitter, Facebook, and LinkedIn.