< Back to all posts
Here's Why You Need a Corporate Video Production Strategy
Video content is one of the most powerful marketing tools available today. Here are some incredible statistics that indicate just how powerful video can be for your company:
Clearly, video content offers plenty of benefits to organizations who are able to utilize it effectively. If you want to take advantage of these benefits, however, you'll need to take the time to develop a thorough written corporate video production strategy.
The Benefits of a Written Corporate Video Production Strategy
The main reason that it's important to have a corporate video production strategy is that you must ensure every video you create pulls it share. A strategy ensures that each video doesn't do its work piecemeal, that it's part of a larger, cohesive message. If every video is created in isolation, you won't be able to connect the dots as a company, and your results simply won't be up to par.
Putting together a complete corporate video production strategy creates a true awareness of video's power throughout your company. The marketing team will know what message it's telling and how it works with the rest of their campaigns. The sales team will know how to use it to nurture prospects in different stages of the sales process. Your video content becomes a true tool for everybody in the organization to use instead of just another piece of content you're pushing out.
In order for your strategy to be effective, it must be comprehensive. Below, we'll discuss exactly what your corporate video production strategy must include.
Creating a Corporate Video Strategy
Now that we understand why it's important to create a corporate video production strategy, it's important to know how to actually do it. Here are the key steps to creating your strategy:
Step 1 – Setting Your Goals
Essentially, you need to know why you're even bothering to create videos in the first place. What kind of audience are you trying to reach? What do you want them to do after taking a look at your content? These answers should drive every decision you make throughout the rest of the process.
Step 2 – Doing Research
Once you know what you're trying to achieve, you need to know what the best way to drive those results is. Where does your target audience like to view their video content? Do any particular pages on your website need video content to improve performance? What kind of content does your audience prefer? What needs and wants do they have that your content is going to fulfill?
This is also a good time to figure out the messaging and tone you want your videos to have. Do you need to use authority, humor, or a mixture of the two? What exactly are your videos going to say?
Step 3 – Creating the Videos
No amount of strategizing will produce results if you don't actually put everything in action. Figuring out how to produce a video is just as tricky as any other step in the process. Do you have the resources to produce everything in-house? Are you going to buy equipment or rent it? Is your video simple enough to shoot yourself or does it need the touch of an expert crew? In general, it's best to let the professionals take over at this point, unless you have previous experience shooting and producing corporate video content.
Step 4 – Post-Production Analysis
Many companies make the mistake of ending their corporate video strategy at the production stage. You can't let this happen. Analyzing the results of your video content is one of the most important things you can do. What metrics are you going to track to see how successful a video is? Are you going to implement A/B testing? What numbers are you shooting for?
Additional Components of a Successful Strategy
The above steps are the most important pieces of your corporate video production strategy, but there are a handful of other small pieces you should consider, as well:
Schedule: video content should be well-paced and scheduled the same way as other content, such as blogs. Determine how much content you are creating and put together a schedule that spaces it out evenly. Brainstorm what the next campaign might look like so you don't lose out on any momentum you generate.
Social Media: know ahead of time which platforms your plan on focusing on, as content should be tweaked for each platform. Twitter content should be shorter, for example, while YouTube content needs a long video description written for SEO purposes.
Customer-Focused Content: content created by your own audience is free to produce and generates results more effectively than company-produced content. Figure out where you can leverage customer-generated content and how you can encourage submissions.
Calls to Action: the biggest mistake you can make is creating a video without a call to action. If people view your video and love it, not asking them to take the next step is disastrous. Figure out ahead of time exactly what that natural next step is.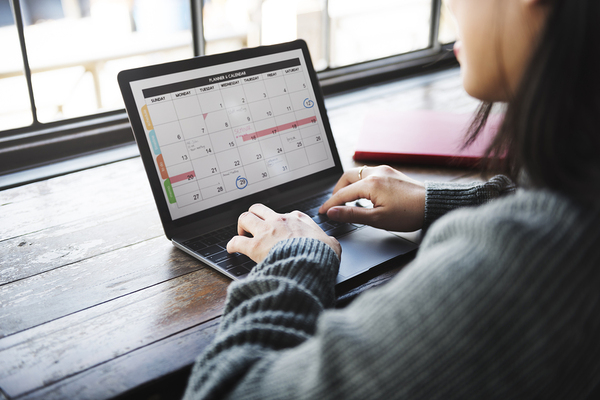 An experienced video crew will fit right into your corporate video production strategy, helping you create the perfect video for your audience. If you need help finding the right crew for your next job, make sure to reach out to us here at Crews Control. All you need to do to get started is click here for a free quote.