< Back to all posts
Whoa: We're Two Years Away from 80% of Online Content Being Video
Video content has exploded over the past decade. Between video ads, YouTube, Snapchat, and the plethora of other social media platforms perfect for video, it's hard to go online and not find them everywhere. In fact, the experts at Cisco have predicted that 80% of all online content is going to be video by 2019. This is going to be driven by the continued growth of digital streaming devices and the amount of people who have access to digital content.
If you want to keep connecting with your audience by using quality content, you must take this information to heart. Not only does it have a profound impact on your business, but it should direct the kind of video content you create in the future.
80% of Online Content Being Video- What Does This Mean For Your Business?
The key takeaway here is more important than simply needing to start creating video content. You need to start perfecting your video content. Within the next couple years, the vast majority of all content is going to be video. If you're not able to consistently turn out quality, relevant video content, you're going to get left in the dust. It's time to stop focusing on your blog and start focusing on making your corporate video production a well-oiled machine.
Additionally, and perhaps most importantly, it means that you're going to have a ton of competition. As more companies notice how popular video is, more companies are going to start completely focusing their efforts on it. If you're not able to cut through the noise and deliver video content that stands out, it's going to be easy to get lost in the shuffle.
To help you avoid getting lost among all the other video content already out there and still yet to come, here are six tips on creating video content that shines through the clutter:
1. Go Where Your Competition Isn't
One great way to cut through the clutter is by finding places that aren't so cluttered. Snapchat is a great example. Even though Snapchat passed Twitter this year for unique daily active users, businesses don't seem to pay as much attention to Snapchat as they do Facebook or Twitter. Especially if you have a young or tech-savvy audience, Snapchat could be the perfect way to forge a personal connection without having to beat away your competitors. Make sure to constantly keep your eyes peeled for the next big platform so that by the time your competition catches up you'll have already found new ways to deliver great video content.
2. Pay Special Attention to the Script
Memorable video content starts with a great script. If you have a valuable message or an entertaining story to tell, your audience will remember you. Make sure that you write your script as a conversation, avoiding sounding too formal or corporate. Make sure that your sentences are kept short and sweet, making them easy for people to follow, understand, and recall. Keep your language simple and avoid jargon that isn't absolutely necessary. Finally, take the time to read your script aloud and have employees read it through. You'll often catch awkward phrases or stuffy language by simply reading it out loud.
3. Set a Schedule
The best way to ensure that you're constantly releasing fresh new content is creating a roadmap. You'll be able to organize your ideas and also add a sense of urgency to each shoot, since you need to keep to your schedule. As an important added bonus, your audience becomes used to your releases when you keep a steady schedule. They'll make sure to check out your new content as a part of their routine, strengthening your relationship.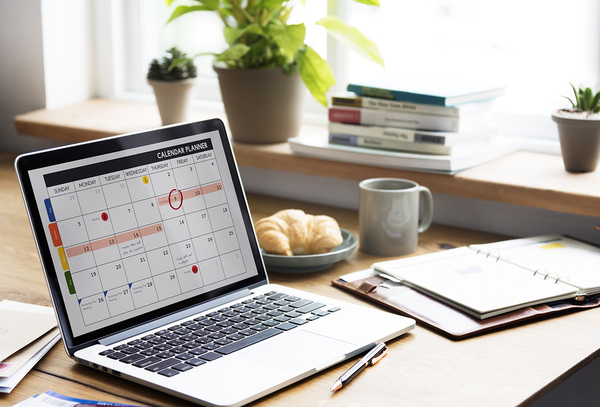 Setting a schedule makes it easy to hold yourself accountable and for your audience to find you.
4. Find Some Friends
No matter how large your audience is, the best way to reach out to a new audience is by tapping into somebody else's. Forge connections with other industry titans or social media influencers that hold your audience's interest. If you can work together with them to deliver content then you'll have the advantage of reaching both of your audiences at the same time. If you're working with somebody who has an enormous audience, it can double or triple your reach without any problem.
5. Spend Time Developing Titles and Headlines
Consider that 80% of people will read an article's headline but only 20% of those people will take the time to actually read the article. The same goes for video content. People will have no problem taking a look at the title and thumbnail, but if it isn't interesting they're going to navigate away. Despite this, many companies spend hours poring over the script and production of a video, but only a couple of minutes deciding on the title.
Take the time to figure out the core message of your content, and what's important to your audience about it. Create titles that are short, actionable, and interesting. If you're not having a great deal of success, try mixing your headlines up a bit to see what works and what doesn't.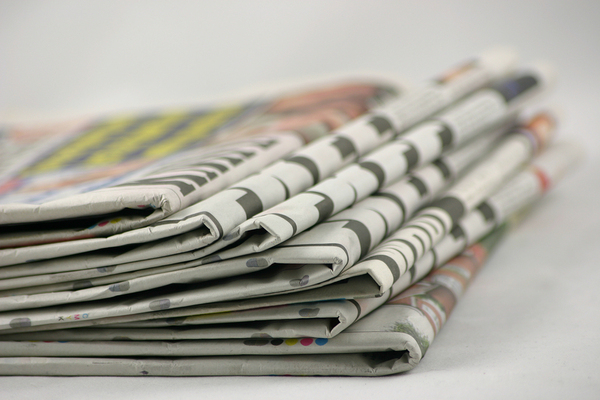 Some things never change. If you want your videos to grab attention, a strong headline is a must-have.
6. Stay Topical
The Internet moves quickly, and trends go in and out of fashion in an instant. If you want to take advantage of something trendy or popular, you need to do it immediately. Otherwise, your competition is going to take the same idea and you'll get lost in the shuffle.
Don't be afraid to try and take risks or use humor when it's appropriate. Create content that your competition doesn't have the courage to try and you'll stand out no matter what. By staying creative and taking enough chances, the odds are excellent that you'll eventually hit a homerun.
Understanding that the majority of content is going to be video in the very near future can be a bit overwhelming. By following the tips and strategies outlined above, however, you'll have what it takes to stand out from your competition and make the most of this incredible opportunity. Make sure to reach out to us here at Crews Control for all of your video crew needs anywhere in the world. Simply click here for a free quote.