< Back to all posts
10 Tips to Help Prepare for Your Video Shoot in Charlotte NC
Charlotte is a bustling, modern city right in the heart of North Carolina. This up-and-coming town is home to many landmarks and perfect spots for your next corporate video shoot. We talked to Terry Shiels from Shiels Productions on how to make the most of your video shoot in Charlotte:
10. Food
While you're in North Carolina, it's only natural to get some signature Carolina BBQ. Charlotte is in western North Carolina, so their BBQ is tomato-based. If you want to travel around the state, you'll find different kinds of barbecue. In Charlotte, Terry recommends places like Midwood Smokehouse and Mac's.
9. NASCAR
Charlotte is a home to this high-intensity sport. The Charlotte Motor Speedway is a favorite local spot. Shooting at the NASCAR Hall of Fame is also quite popular. Both of these locations are great for a corporate video shoot.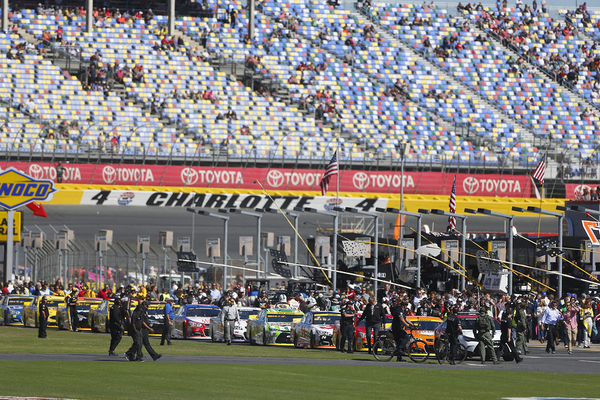 The Charlotte Motor Speedway is a great place to shoot high-octane footage.
8. Skyline
The Charlotte skyline is constantly growing, with new buildings sprouting up all the time. Terry definitely recommends finding an elevated location to shoot the skyline: "The skyline is grand-spanking new. But make sure you get a shot that makes your client's building look biggest."
7. Banks
The number of banks that resonate from Charlotte have been vital to its incredible growth. As Terry says, "Bank of America and Wells Fargo have their headquarters there, as well as other banks. Their skyscrapers keep going up bigger than the last. Getting shots of at least one bank, depending on your client, is highly suggested."
6. Traffic
Expect traffic when traveling around Charlotte, especially when going directly into the city. Terry describes the beltway as troublesome. "Traffic can be a pain, but not as bad as other cities like DC."
5. Transportation
If possible, avoid driving your own car simply because it's extremely expensive to park downtown. The Light Rail is a saving grace for commuters all around Charlotte.
4. Airport
American Airlines is based out of Charlotte. When flying in and out of the city, be prepared to mainly use this airline. Because American Airlines is so big, it's hard to find competitive fares from other carriers.
3. Weather
Surprisingly, Charlotte gets more rain than Seattle, and when it rains in Charlotte, it rains hard. During the summer, there's a threat of thunderstorms every single day. Terry recommends not to change your shooting schedule around this, however: "It may rain for 30 minutes and at random times. Have a backup plan to shoot indoors, but don't change your schedule just because of the constant threat of rain."
2. Panthers
Charlotte is the proud home of the NFL's Carolina Panthers. Residents all around North Carolina have Panther Pride, so shots of Bank of America Stadium are great for corporate videos.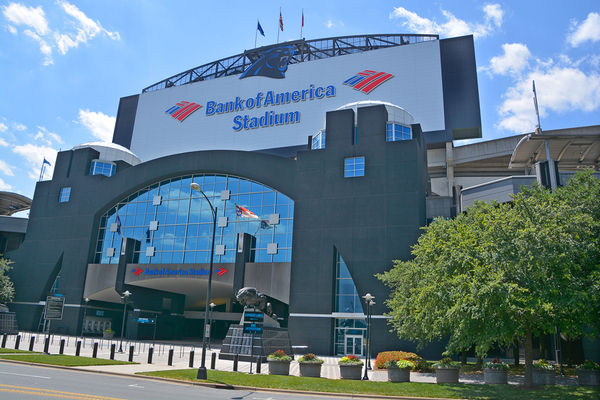 Bank of America Stadium is a great place to capture the heart of the city.
1. Historic South End
This is always a hot spot for visitors venturing into Charlotte. There are several breweries, local restaurants, and interesting art around every corner. The Historic South End has a distinct homey, southern feel, making it perfect for b-roll.
If you're in need of a video crew in Charlotte, make sure to click here for a free quote.