< Back to all posts
10 Tips for Shooting Corporate Video in Hong Kong
Hong Kong is a vibrant and busy city with a rich blend of cultures. Located in Southeast Asia, the city offers plenty of opportunities for shooting interesting and entertaining videos, as long as you know what to do and where to go. Here are our top ten tips on making the most of shooting corporate video in Hong Kong:
10. Local Cuisine
There's a wide variety of diverse and unique restaurants scattered all around the city. Between shots, take the opportunity to try local Hong Kong cuisine, whether it's at a favorite local restaurant or a street truck. Dim Sum is one of the city's most popular dishes.
9. Transportation
Getting around Hong Kong is pretty easy. Their metro system is great – it's highly efficient and very affordable. It might be difficult to book a crew vehicle if you don't have a Cantonese speaker with you, but Hong Kong uses the same Uber app as cities throughout the U.S.
8. Language and Communication
Most government and office workers speak English reasonably well. However, most market workers, taxi drivers, and locals don't speak it nearly as well. Brushing up on basic Cantonese would really pay off.
7. The Peak
The Peak is an extremely popular shot for many corporate video shoots. From the highest point on Hong Kong Island, to the Kowloon Peninsula, it's a great shot. For especially beautiful footage, shoot in the afternoon when the sun is setting over the skyline.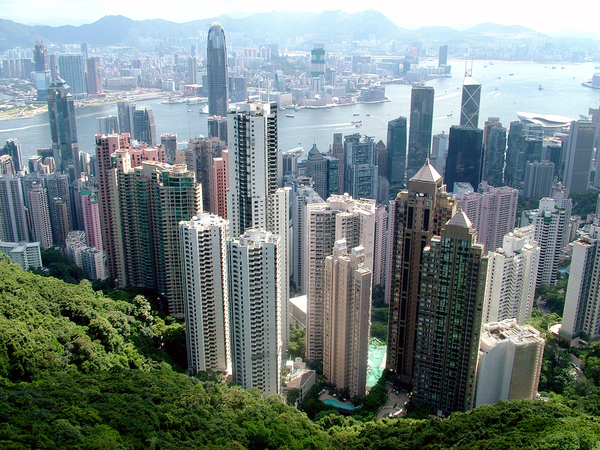 From The Peak, great shots of the city skyline are plentiful.
6. Climate
Hong Kong is well-known for its humidity. The four seasons in Hong Kong include an especially humid spring, hot summer, comfortable fall, and a dry winter. Brace yourself for the climate when you visit Hong Kong.
5. Permits
In Hong Kong, you're free to film on the streets without a permit. If you're planning on shooting in a public park or a privately owned area, a permit could be required. This depends on where you are shooting, so it's important to plan your shoots carefully and do your research.
4. Visas
Hong Kong is considered a "special zone" of mainland China. If you want to cross into the mainland, you'll need a visa. Usually, passport holders marked as a journalist will be refused a visa. Additionally, it's not prohibited to bring or operate professional equipment in China, but officials will often refuse it anyway and send you back.
3. Weather
Prepare for scattered thunderstorms and tropical cyclones between the months of May and November. If you're filming in the spring or fall, make sure to have a backup plan in case of rain. During the winter, however, the weather tends to be more mild and pleasant.
2. Kowloon Peninsula
Unlike The Peak, Kowloon is best shot in the morning. You'll be able to get a gorgeous shot of the skyline with the mountains directly behind it.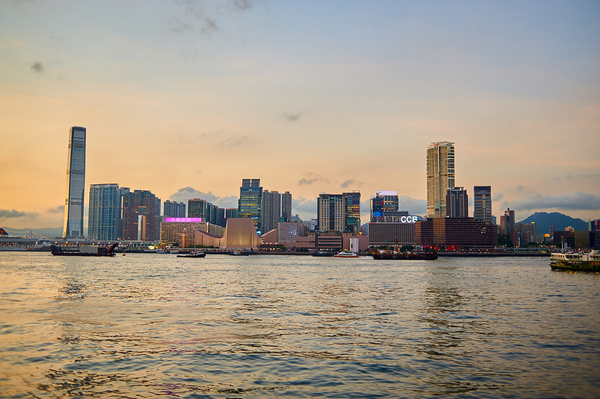 The Kowloon Peninsula is a beautiful urban area located right on Victoria Harbour.
1. Central
The Central Business District, typically referred to simply as "Central," is a convenient and practical location to shoot at in Hong Kong. Lunchtime crowds found in Central are representative of a busy, bustling city. There are no restrictions and you can use a tripod without any trouble.
If you're in need of a video crew in Hong Kong, make sure to click here for a free quote.