< Back to all posts
Why Explainer Videos Matter to Manufacturers
The manufacturing sector has always leveraged new technologies to improve their production methods and upgrade their product offerings. However, companies in this space have often been slow to do the same for their marketing practices.
Instead of pouring more advertising dollars into trade magazine ads and B2B direct mail to boost your company's image, why not try using an explainer video to accomplish the same goal?
Everyone Loves Video
Since video is such a common medium for everyone these days, viewers know how to follow its storylines and digest its messages. According to Wordstream, almost three out of every five executives say that if text and video are both available to help them learn about a topic, they will choose the option to watch a video.
Because video stimulates both the auditory and visual senses, the information conveyed by this medium is absorbed more effectively and retained longer than if it were delivered by words on a page. Video can even make "boring" material (like product specs, blueprint measurements, and industry jargon) come to life on the screen in a more interesting manner.
On a more practical level, explainer videos embedded on a company website can help substantially increase that site's search engine visibility. In fact, research indicates that websites which display videos are fifty times more likely to be ranked on the first page of Google search results.
A recent B2B content marketing survey found that 79% of B2B marketers utilize video as a key part of their overall strategy. And Kissmetrics reports that after watching an explainer video, viewers are as much as 85% more likely to purchase from that company. So it's no surprise that many manufacturers see higher conversion rates thanks to video.
Also, video is one of the most versatile marketing channels available to manufacturers today. For example, a strategically-produced explainer video showing the benefits of a new product can be placed on a company website, emailed to current and potential customers, posted on social media sites, and presented at trade show booths.
Furthermore, video is perfectly suited for mobile devices such as smartphones and tablet computers; this allows a company's target audience to view an explainer video anytime or anywhere. According to Google's Customer Journey survey, 42% of people use a mobile device during the B2B purchasing process.
Show, Don't Tell
Of the several different types of videos that can be produced, the explainer video is the most ideal for manufacturers who want to stand out from their competition. Instead of trying to win new customers using printed materials full of intricate specs and flashy verbiage, video gives manufacturers the opportunity to illustrate what sets them (and their products) apart from everyone else.
Simply put, manufacturers can utilize video to tell viewers why they exist, what their mission is, and how they can help B2B customers become more efficient and profitable. A well-made explainer video can take multiple complex and widespread ideas and distill them into a viewer-friendly presentation that contains a clear and precise message.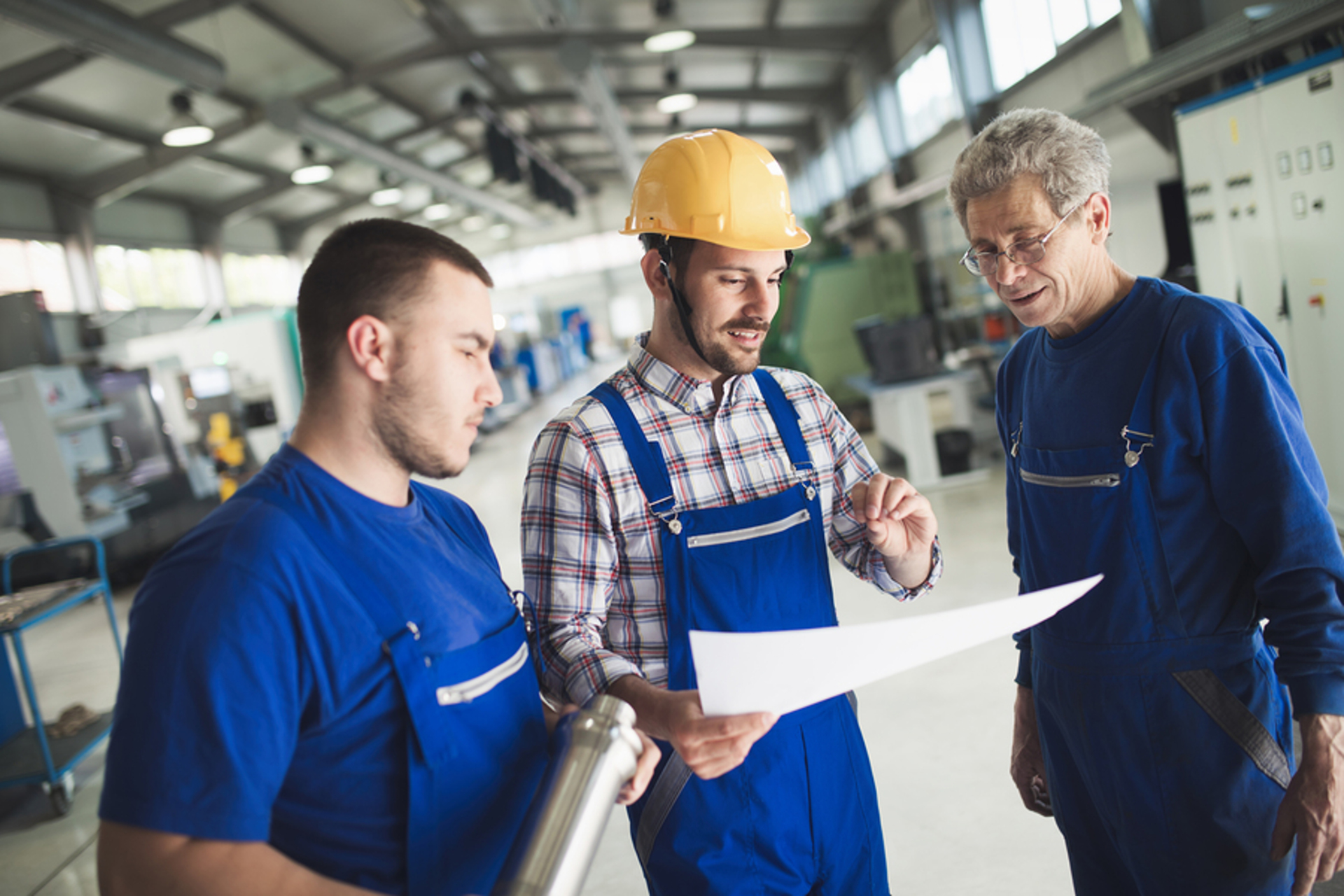 What's more, explainer videos allow manufacturers to inject a bit of image branding to help viewers remember them. After all, it's one thing to tell potential customers about your company's longevity, commitment to quality, and emphasis on customer satisfaction; but it's much more impactful to show them photos and products from your company's history, scenes of craftsmen and other employees carefully working with products, and on-camera testimonials from longtime customers.
Explainer Video Tips
If you are considering making an explainer video for your manufacturing business, here are a few suggestions:
1. Keep them short and concise. If it's much longer than two or three minutes, viewers may not watch the video to the end.
2. Present the problem and deliver the solution. People do business with you because you're able to fill a need that they have. So clearly lay out what problems you can resolve for your customers.
3. Focus on product benefits instead of features. Don't spend much time listing the details or specs of your products. Instead, promote your products' value by demonstrating how they can make their customers' lives easier.
4. Provide a clear-cut call to action. Near the end of the video, tell the viewer precisely what he or she needs to do next (like visit a webpage, contact a sales rep, etc.).
5. Don't be afraid to be creative or entertaining. You don't need to go all-out, but if your company or its employees have some natural talents, feel free to showcase them so that viewers are more likely to remember you.
6. Go with a pro. Don't try to produce an explainer video by yourself, or it may go viral for the wrong reasons. Partner with a professional video production company who has the experience to create the perfect explainer video for your needs.
If you want to reach more potential B2B customers and increase your sales, a high-quality explainer video can get the job done for your manufacturing business. Since 85% of the American internet audience watches videos online, an explainer video gives you the best return on investment for your marketing dollar.
Contact us for more information about producing an explainer video.