< Back to all posts
10 Tips for Shooting Video in Tulsa
Tulsa, Oklahoma is known for its art deco architecture and oil drilling history. The current city reflects the former 20th-century oil boom that helped Tulsa flourish. There is much to see and capture in Tulsa, but what should you know before shooting video in the city? We talked to Tulsa native and DP Mark Whaley about everything you need to know about shooting video in Tulsa.
10. Permits:
Tulsa usually does not require a permit to film in the city. There are some exceptions to this which can be found at the Oklahoma Film and Music website. "I can't think of a single place in our city that requires a permit," Whaley said.
9. Oral Roberts University: 
ORU is an interdenominational Christian, comprehensive liberal arts university based in Tulsa. This school is well known for its futuristic architecture. "It looks like it was built by the Jetsons," Whaley said. There is also a famous statue on campus of praying hands. Both this statue and the unique architecture make this a hot spot for great b-roll.
8. Traffic: 
When visiting Tulsa, traffic will be the least of your concerns. "Traffic is a dream in Tulsa," Whaley said. Traffic jams in Tulsa don't stand up against other traffic jams in other cities. It's usually not a factor.
7. Philbrook Museum of Art: 
As one of the hidden gems in Tulsa, this art museum is known for its astonishing architecture and landscape. The museum is housed in an Italianate villa that used to be home to a local oil magnate. The largest aspect of the Philbrook collection is Native American art. When you have some downtime, this is a wonderful place to check out. You can also capture some great shots of the grounds for b-roll on a day with good weather.
6. Transportation: 
Tulsa has several methods of transportation to get around the city. But if you're looking to transport a lot of equipment from one point to another, rental cars are the best option for you.
5. Skyline:
Tulsa has a breathtaking skyline that makes for excellent b-roll. Whether it is during sunrise or at night when each building is illuminated, capturing the skyline is a must. "There is a beautiful skyline shot from 15th and Marion," Whaley said. "The park is a great place to shoot the skyline as well."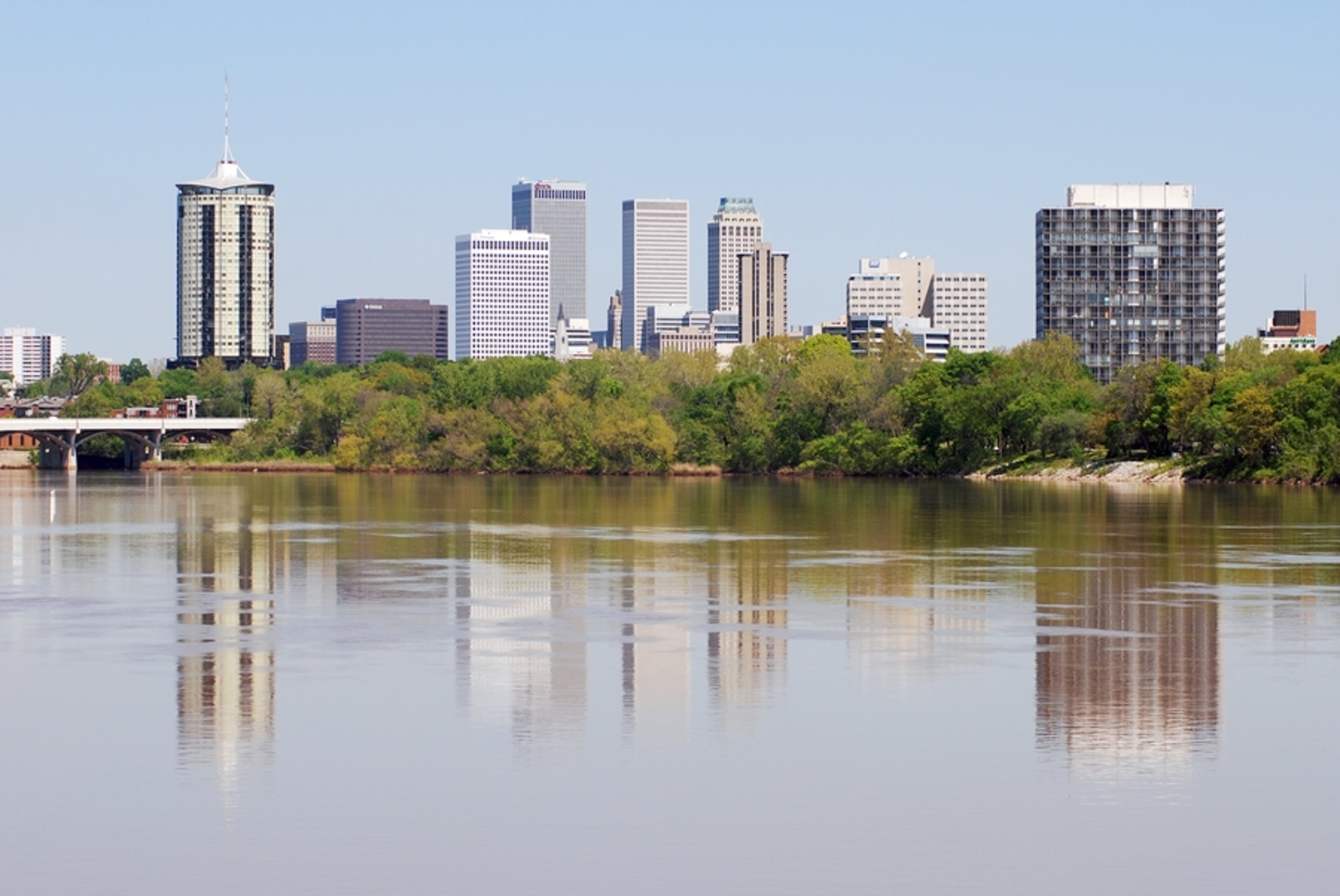 4. BOK Building: 
As the tallest building in Tulsa, this structure definitely stands out in the skyline. What many don't know is that it is a half-scale replica of the former World Trade Center in New York City that fell on 9/11/01. The same Japanese architect designed both buildings. The one in Tulsa was actually supposed to be a quad tower, but due to zoning complications, it was just built as a single tower. "Today, it stands as a living monument for the former World Trade Center," Whaley said.
3. Food: 
Tulsa is currently experiencing a renaissance in comparison to other major cities. "We have come a long way with downtown, and we are constantly opening new shops and restaurants," Whaley said. There are several terrific restaurants to try when downtown. Whaley recommends Ike's Chili, which is iconic to the city and has been around since the 1920s, as well as Burn Co. Barbeque, which sells out of their barbeque practically every day.
2. Weather: 
Tulsa enjoys a seasonally varied climate year round. Spring usually brings spontaneous thunderstorms and even hailstorms. The summers are hot and humid, and the winters are chilly and bring snow. Be sure to check the weather before shooting outside.
1. Golden Driller Statue:
It would be extremely hard to miss the 76-feet tall statue of the Golden Driller. "It's the most iconic landmark in the city of Tulsa," Whaley said. Tulsa used to be the oil capital of the world at the beginning of the 20th century, so this giant statue pays tribute to oil fill workers. With the big "TULSA" belt buckle and oil barrack beside it, this statue is a must-get shot for b-roll while in Tulsa.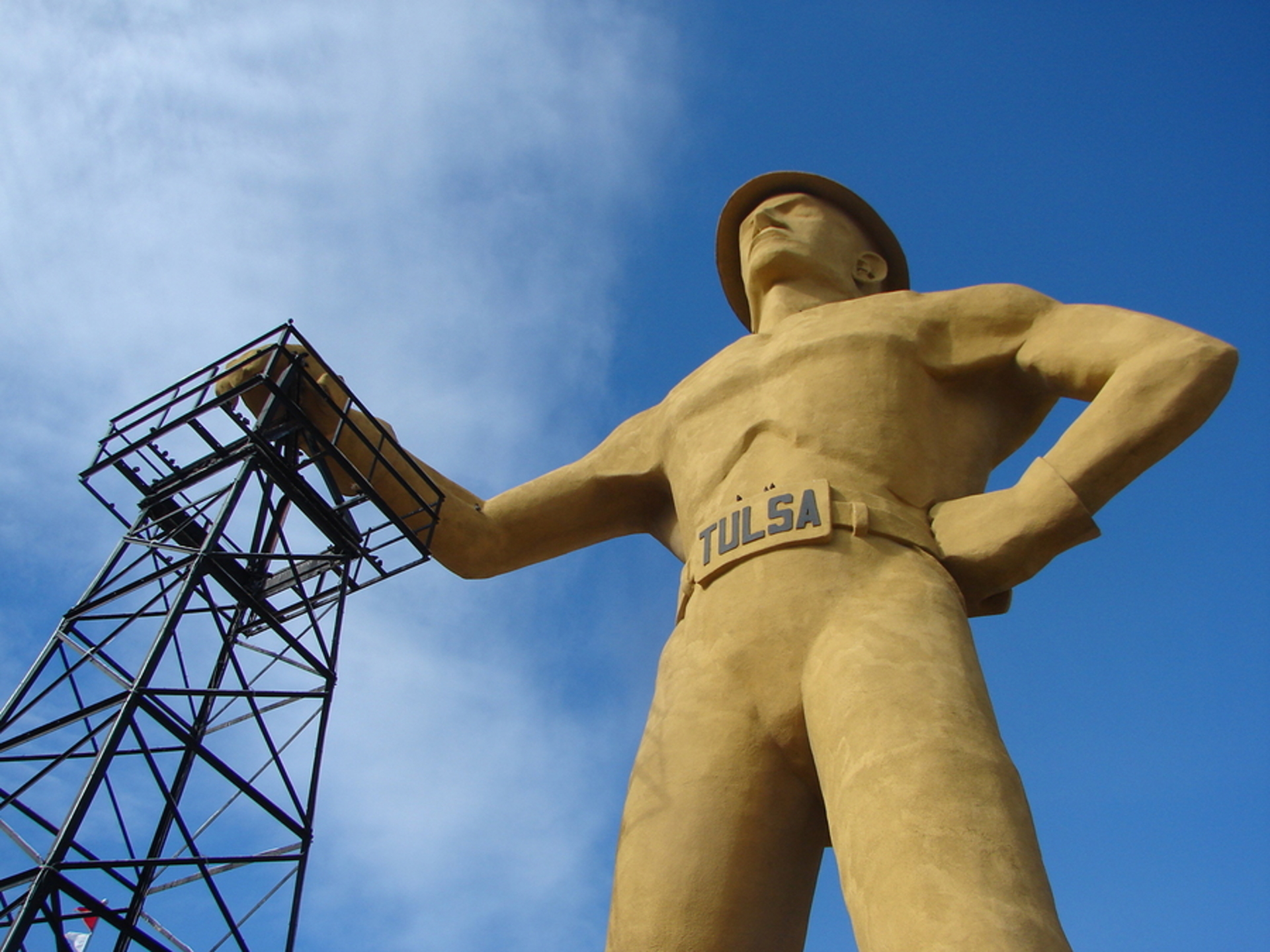 Want more information about shooting locations around the country? Sign up for our newsletter today!