< Back to all posts
What the Best Corporate Diversity Videos Have in Common
"Imagine how much further you could get if you had more diversity."
– Maxine Williams, Facebook's Global Head of Diversity 
Diversity in the workplace is no longer a nice to have, but rather a requirement in the competitive global economy. A 2015 McKinsey report on 366 public companies found that the top 4th of companies with racial and ethnic diversity in senior management were more likely to have 35 % financial returns over industry competitors. Similarly, gender diversity tracked closely behind with a 15% financial advantage over competitors. Companies that had at least one female board member yielded higher profitability. Companies have known about the advantages of diversity in the workplace for quite some time now; many Fortune 500 companies have various diversity programs. But many of them have struggled to achieve their goals by failing to implement successful diversity programs which actually achieve their diversity goals.
One of the biggest challenges in launching successful diversity programs is the disconnect between diversity and inclusion. Diversity represents a minority group; women, people of color, and LGBT individuals. Inclusion ensures the success and integration of these individuals in the organization, on multiple levels. Ensuring not only diversity in the workplace is present, but rather implemented through inclusion is a key driver to ensuring success in a Diversity program.
The second biggest challenge is getting organizations to capture and quantify the KPIs of Diversity programs and employees. Diversity programs require life-cycle data capture and analysis to gather quantify and evangelize its success. Employees and managers need to prioritize diversity as much as they do other business concepts like productivity, efficiency, and profits. Overcoming these challenges requires a variety of top-down business practices to raise awareness of and actively promote workplace diversity
A corporate diversity video is a great way to communicate the company's diversity goals and challenges to all employees while telling powerful stories that illustrate best practices of inclusion and cross-cultural empowerment and understanding. But what elements separate a successful diversity video?
Here are some characteristics of high-quality, effective corporate diversity videos:
Outline the objective of the diversity video.
Is the purpose to address challenges in Diversity or inclusion or to outline the important goals your organization has set around Diversity and inclusion? Diversity videos can be rolled out in campaign format addressing a number of objectives, challenges and audience. In any instance, you need to do homework and gather data and clearly outline the objective of the video. Compelling and relevant diversity videos focus on Diversity objectives, problems and issues that are specific to the companies that sponsor them. If there aren't dedicated Diversity teams to gather this data, producers can be great, objective drivers of relevant content through employee interviews. Once you have the objective of your video and relevant content, you are ready to roll.
Great Diversity videos highlight  diversity in company initiatives.
Relevant videos tend to resonate better with viewers because they concentrate on the specific content or issues (the what) rather than the categories of people who offered them (the who). For example, the opportunity to highlight a diverse employee by telling their accomplishments in a quantitative manner that ties the performance of the employee to overall corporate goals and initiatives.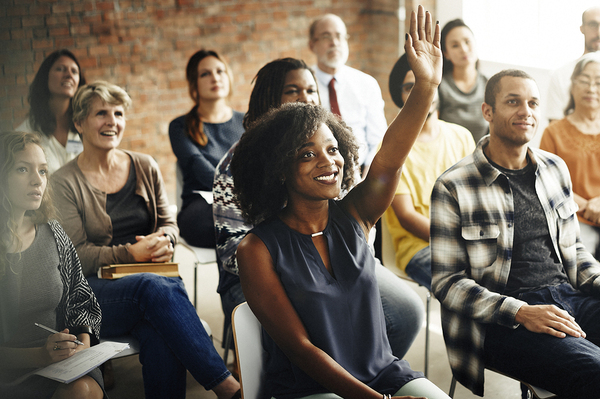 They depict a genuine interest in bridging any diversity divide through transparency.
Videos are a great way of evoking emotion and an opportunity to portray the genuine desire to overcome diversity and inclusion challenges in an organization. Being transparent about challenges through highlighting different situations and minority groups facing them is a good way of educating employees about  high-profile topics (like race and gender), but also less prevalent areas (like disability or religion). They are multi-dimensional.
To some people, "diversity" is perceived as "more women" or "more African-Americans." Poorly-designed videos reinforce this paradigm by devoting the bulk of their content to a single diversity issue. Exceptional videos introduce various scenarios where a variety of diversity-related conflicts or misunderstandings can be discussed in a safe environment.
They avoid all negative stereotypes.
Because bias is present in everyone to some degree, it's easier than you think for videos to revert to stereotypes. Examples might include portraying an older employee as feeble or an overweight individual as having poor dietary habits. Videos which unintentionally include these specious generalizations hamstring their overall message and undermine their credibility.
They extend diversity education beyond EEOC categories. 
Diversity isn't limited to eliminating discrimination on the basis of sex, race, religion, ethnicity, age, or sexual orientation. Effective videos also address inclusion, which is diversity of viewpoints, political persuasions, and hobbies or interests in addition to decision making. These conflicts are often more contentious and problematic than the ones identified in federal or state laws. Know your culture, be relevant.
They incorporate graphics, text, or subtitles to call attention to certain key topics.
Obviously, this helps emphasize the issues and initiatives that the video is focusing on. But these terms can also help facilitate discussion among employees during other portions of a company's diversity training. And the more these concepts are reinforced, the more effective an overall diversity program is likely to be.
They clearly illustrate the benefits of diversity to your company.
Most people accept diversity as a laudable goal in itself, but they may not recognize its role in the success of a company. There's a large volume of research which shows correlations between workplace diversity and morale, team performance, retention, innovation, and especially financial returns. Pointing out these advantages in a diversity video helps convince employees about the value of company diversity and its impact on the company.
They represent the plethora of diversity in beyond your walls.
They not only represent the current diversity in your workforce, but that of the global economy.
In the every changing global economy your demographics can sway in one direction or another unless there is intentional focus on ensuring both diversity and inclusion. Ensuring that multiple diverse groups are represented in your corporate and diversity videos can ensure that a diverse workforce is welcome and will be included at all levels of your organization. Use the data you gather on the challenges and success of diversity to drive your content and actor or employee representation in your videos.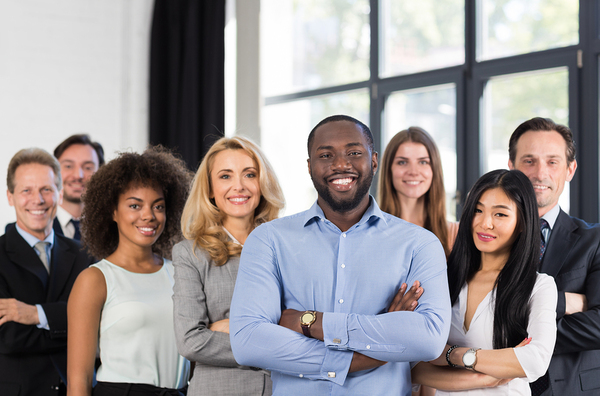 If you want to create a corporate diversity video that you and your company can be proud of, it's essential that you partner with a trusted professional video production leader. Not only will you be matched with an experienced crew to ensure a superior-quality product, but the experience and expertise of our production managers will guide you to ensure the best artistic, technical and equipment match for your needs.
Crews Control is proud to be a WBENC certified diverse supplier. And when your diversity video is completed, you will be armed with a powerful tool in your quest to drive diversity to better achieve your corporate objectives all while making your company a better place to work and supporting a woman-owned business entity.
Looking for a partner to produce your company's diversity video? Get a quote from us today!