< Back to all posts
How Personalized Video Can Make a Marketing Difference
We know how effective video content can be, especially when it's part of a well-oiled content strategy. With video more popular than ever before, however, you need to start brainstorming ways to separate yourself from the competition. One great way to do that is by using personalization.
There's a strong precedent for the effectiveness of using personalized content. Studies show that email open and click-through rates increase 90% of the time when they're personalized. Other case studies have also shown that personalization gets results:
Co-operative Travel was able to increase web traffic by 95% and revenue by over 200% by leveraging personalization tactics on their website.
BMW boosted revenue by half a million dollars simply by sending personalized text messages that enjoyed 30% more conversions.
Clearly, there is a great deal of value personalizing your content. Trying to personalize video content isn't always as straightforward, though. To help you get started, here are six ways you can start standing out by personalizing your video content:
1. Start Simple – Customize the Rest of the Content
Before you think about changing any of your actual video content, you can simply enhance the content surrounding it. For example, you should personalize any emails that you're sending with video content to include your customer's name. You should also use video to enhance any content you're already personalizing. If you have custom reports or whitepapers, for example, you should create quick video clips that briefly explain the information they're receiving and why it's important.
2. Use Personalization Tokens
Personalization tokens are an advanced way to have your video content and customer database talk to each other, creating truly unique and personalized video content. To get started, you need to create a video template and some values that can be customized. This could include name, company, location, or even a picture if you have access to a customer's LinkedIn profile.
The potential for these videos is endless. You can begin the video with a customized report that has your customer's picture on it. If you want to keep it simple, you could create an animated video that stars your customer by placing their name on the main character's shirt. You could even pull information directly from their website if you simply provide the correct URL.
The beauty of these personalized videos is that they can be large or small in scale, as long as you have access to the information you want to personalize. A cold email with a personalized video could be a great way to make a first impression on a prospect, while a warm season's greetings video customized with a customer's name and company could be a great way to keep in touch and build rapport.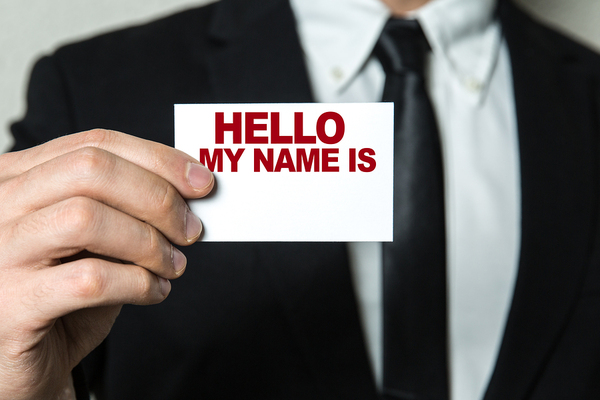 Presenting a customized name makes the viewer the star of your video.
3. Understand Your Audience
Creating personalized video content is more than simply changing the names and personal information within a video or the content surrounding it. You need to create content that's actually valuable and relevant to your audience in order for them to feel a true connection. Start off by identifying who your target audience is and what they care about. This includes business challenges and needs, and also personal interests and values. Send out surveys to try and collect this information whenever possible. If you have several different target audiences, or a broad audience with varied interests, create several different video campaigns to ensure nobody feels disconnected from the content you're providing.
4. Personalize Your Call to Action
Many video platforms allow you to include a call to action directly in the video player. For example, you could create a quick sign-up that includes the prospects name and email address. If you're already using personalization tokens, you can take it a step further by presenting these forms already filled in with the information you currently have. Simply pre-fill their name, email address, and any other pertinent information you have on file, and allow them to select a box that opts them in, and then click the submit button. It makes it much easier for them and is a simple way to quickly boost conversions.
5. Break Your Videos Into Smaller Pieces
It's very difficult to create compelling long-form content that stays relevant to each member of your audience. When you're personalizing your content, it's much easier to do so in smaller pieces. Look at the overall message you're trying to convey and break it into small, easily-digested pieces. This allows you to target everything more precisely, making personalization a bit easier.
You can even create landing pages or content libraries that allow users to pick and choose which content they want to view. By giving your customers more control, they'll be much more engaged with the content that they end up consuming.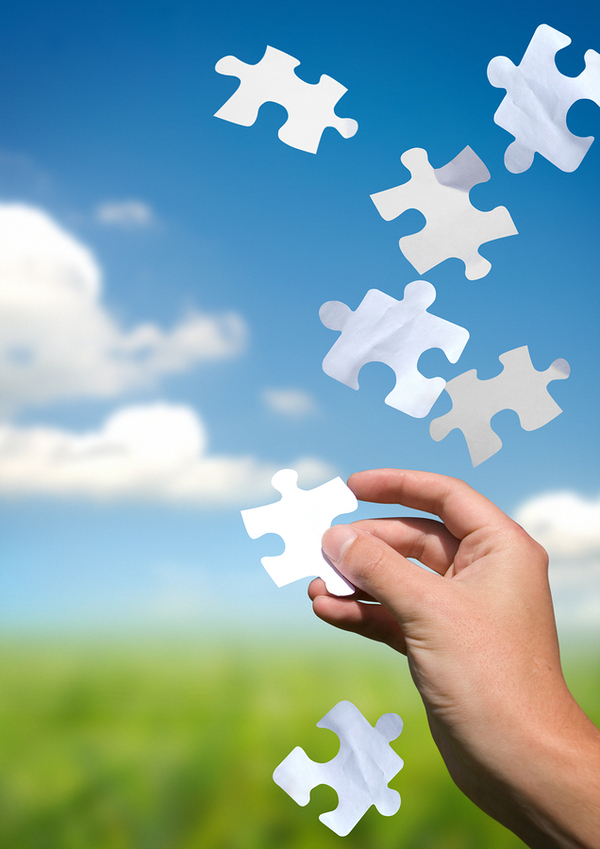 Breaking your message into small pieces makes it much easier for your audience to digest and find content relevant to them.
6. Measure Everything
Like any other video content campaign, it's important to constantly review your performance and tweak your strategy. By using personalized content and breaking your video into smaller pieces, you should have plenty of data to sift through due to higher open rates and greater total views. You should use this information to determine which content is popular, when people stop watching, and which calls to action are particularly effective. Use this information to personalize future content even further, focusing on what has already proven to be successful.
Creating quality video content is challenging, and creating quality personalized video content is even more difficult. After spending so much time crafting the perfect strategy and building other content around your videos, it's important to have the right crew to make your footage come to life. Make sure to reach out to us here at Crews Control for any of your video crew needs no matter where in the world you're filming. To get started, all you need to do is click here for a free quote.