< Back to all posts
How to Create Your 2017 Corporate Video Strategy
If video content wasn't already a major part of your overall marketing strategy in 2016, it needs to be a major focus of your company in 2017. Take a look at some of these incredible statistics from this past year:
Video supercharges email click-through rates by up to 300% on average.
Conversions on landing pages go up by 80% on average when you include a video.
Over 60% of all users who watch a video about a specific product will be more likely to purchase that product online.
According to YouTube, mobile video consumption is rising rapidly – an average of 100% each year.
The start of a new year is the perfect time to fine-tune your existing strategies or create a new one. To help you get started, here are five steps for perfecting a corporate video strategy in 2017.
Step One: Set Yourself Up For Success

In order to create the rest of your corporate video strategy, you need to figure out exactly what you're trying to accomplish with it. Who is the exact target audience that you're creating video content for? Are you trying to entertain them, inform them, or just get your brand in front of them? What end results do you hope to achieve?
Once you have these goals narrowed down, everything else will be much easier to map out. In fact, every single decision related to your corporate video campaign must tie into your goals if you want a synergistic and successful campaign.
Step 2: Plan Out Your Content
Before you start creating any video content, you should create a roadmap that lays out your yearly plan at a macro level and provides room for more granular details. Begin by listing each separate target audience that you're creating content for, and listing the types of videos you'll be creating for them. For example, you can start by saying "I am creating videos for target demographic X and target demographic Y. For both groups, I'll need to create sales-focused product videos and how-to videos. For demographic Y, I want to generate lots of leads, so I'll also want to create some brand awareness videos, too.
Now that you have the broad strokes down, you can start brainstorming which specific topics you want to cover within each pairing. From there, you can start creating a map of specific video titles.
Keep in mind that mapping all of your content out should still leave you room for flexibility. Don't be afraid to scrap part of your map that isn't working or pour more resources into an area that's exceeding expectations. By getting everything down on paper beforehand,  it'll be much easier to stay focused and notice these trends quickly.
Step 3: Get the Right People in Place
The next step to a successful corporate video strategy is figuring out exactly who is responsible for each step of the process. This includes writing scripts, filming videos, on-screen talent (whether they're internal or external), and editing. This is the perfect time to assess whether or not you have enough internal resources to handle everything, or if you could use a hand outsourcing certain parts of the production. You might even determine that you can handle certain projects without any assistance and that certain videos require a helping hand.
An added benefit of mapping out who is responsible for various steps is that it increases accountability. Joe from Marketing is less likely to forget about writing the script for next week's video if he knows he needs to hand it off to Darryl in order for him to get started.
Step 4: Identify Where Your Videos Are Going
No matter what types of videos you're creating, you need to know how you're going to distribute them. If you're creating videos to post on social media, take the time to figure out which platforms your audience tends to frequent and dominate one or two of them. Make sure your content is tailored specifically to that platform.
When you create a video that's meant to be used as an advertisement or in an email blast, try to repurpose it into something else, too. At the very least, you can post it on YouTube with plenty of search engine-friendly search terms in the description. This way you can generate  organic traffic from Google, where YouTube searches tend to rank fairly high.
You'll also want to make sure that all of this content is immediately available to your sales team. They interact with your customers every single day, so they'll have a great feel for whether or not something is valuable to their specific needs. It's the perfect way to get as much use as possible out of each video.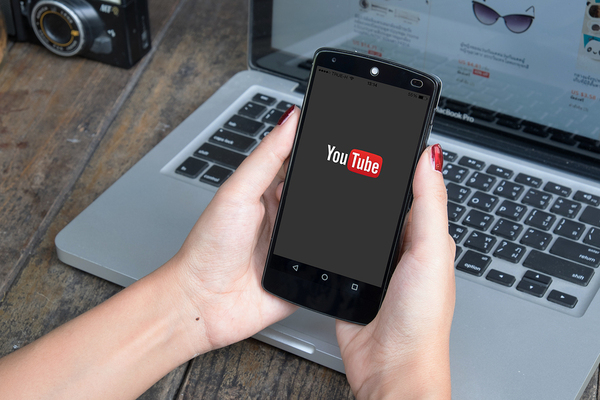 Step 5: Learn How to Harness Your Success
By following the first four steps, there's a strong chance you'll start seeing positive results. The final step is keeping that momentum going. Keep measuring your results, keeping your finger on the pulse of current marketing trends and the changing tastes of your audience. Spend more time on what's working well and less time on the things that aren't. Avoid going on autopilot and you'll ensure that you have success with your corporate video strategy in 2017 and beyond.
No matter what your corporate video strategy for 2017 is, it's important to make sure you always have the right crew for each job. Crews Control allows you to find a crew perfectly catered to your project's specific requirements anywhere in the U.S. or the world! All you have to do to get started is click here and we'll send you a free quote.