< Back to all posts
Video Marketing Campaigns Lead to Real Return-On-Investment
Typically, businesses look at video as just another piece of content. It's a great way to build your reputation as an industry leader, nurture leads, and boost brand awareness, but it's not what you need to seal the deal and convert. Recent evidence is beginning to prove these notions wrong.
A consulting firm recently took the time to talk to over 200 senior marketing professionals about their thoughts on video marketing. As expected, they thought it was a terrific way to connect with people and build a brand. The biggest surprise was high often they found that video content led to a direct return on investment. For example, 87% said online video ads led to a strong ROI and 40% believed video was a direct sales driver.
You shouldn't be surprised that online video content drives sales, even for brick-and-mortar stores. There are two key reasons that video tends to be overlooked even though it has a terrific ROI:
1. Tracking the Wrong Metrics
Many popular online video success metrics, such as views, are impossible to quantify into an actual return. The lack of understanding in which metrics to track is a key reason many marketers don't fully understand its value. If you want to track awareness statistics, consider average view time or the percentage of viewers who complete your video. For more measurable statistics, track click-throughs and conversion. For best results, you'll want to decide what your goals are ahead of time and then track appropriately.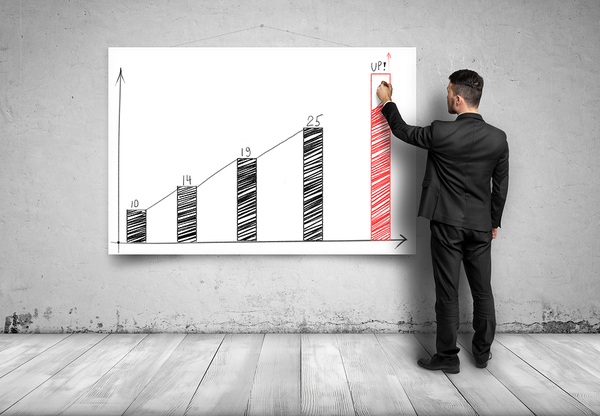 Tracking the right metrics makes it easy to know exactly what your video's ROI is.
2. Costs Add Up Quickly
A key component of ROI is cost. The more you spend, the more you need to make to turn a positive ROI. Because online video costs can accumulate quickly, many marketers assume the return can't be great.
There are actually a variety of factors that go into the cost of an online video, and you have more control over them than you think:
Time. Shooting a video is a long process when you look at it from ideation to script writing to shooting to post-production.
People. Top-notch actors give your videos a strong polished quality, but they're not cheap. You can use your own employees in your videos, but the results might not be the same.
Equipment. You could take out your smartphone and shoot a video if you really wanted to. If you wanted special effects and high quality, you could end up breaking the bank. Of course, you'll also need a crew to work the equipment.

The cost of professional video equipment adds up quickly.
One of the best ways to avoid unnecessary costs and improve your overall ROI is by using an experienced video crew. They'll help you avoid mistakes and missed deadlines, saving your time. They'll also have access to equipment that you might not be able to afford to purchase outright and will have the expertise to run it.
In order to find the perfect crew for your next online video project, make sure to reach out to Crews Control. All you need to do to get started is click here for your free quote.