< Back to all posts
The Benefits of Partnering with a Global Creative Provider
Vendor management, especially for creative jobs, is an extremely difficult task. You need to find somebody who understands your business, helps you stay within budget, and always delivers a quality product. Being able to do this once is tricky, being able to do this dozens or hundreds of times each year is nearly impossible.
Luckily, Crews Control provides an appealing alternative. Instead of managing a variety of different vendors, you will only need to deal with a single creative provider. Here are seven important benefits this provides:
1. Generates Less Paperwork
When you're dealing with a wide variety of creative crews around the world, simply managing all their contracts is a huge time-sink. First, you need to actually collect and store all of their vendor agreements. Beyond that, you need to know the nuances of each contract, especially when it pertains to exactly what specific crews can and cannot do, what's billable and what isn't, etc. When you're working with a single creative provider, however, you only need to worry about one single contract.
2. Makes Finding Crews Easier
Looking for a new crew is a major undertaking. You have to research various crews thoroughly, taking the time to figure out if they are a good fit for what you're looking to do. Depending on the intricacies of your company and its culture, this can be a lengthy process.
Working with Crews Control, however, allows you to develop a true business relationship. You can simply reach out to us and tell us exactly what your project is. We will already have an existing relationship with your company, so we  will know exactly which crews are a good fit and which ones aren't. This makes the process simple and less stressful.
3. Maintains a Single Point of Contact
It can often be difficult simply to forge and manage so many business relationships. Each time you hire a new crew, you'll need to integrate them into your purchasing system, gather the necessary insurance forms, contract and contact info and confirm that they work within your purchasing terms and conditions. When you work with Crews Control, you'll be able to take care of everything with only a single point of contact. If you have a question or problem, you know exactly who to call and what to do. You won't need to worry about searching your Outlook for contact information trying to figure out who you need to be speaking with or chasing down paperwork or invoices.
4. Simplifies Global Relationship Management
If your company or clients are global, you very well may need to travel outside of the U.S. at some point. When it comes to creative vendor relations, this can pose a wide variety of complications. Here are some examples:
Quality control – it's hard to browse reviews and recommendations if they're in a different language or there are significant cultural differences. This makes it hard to know exactly how good the crews you're working with are.
Cultural differences – when you're working on a tight shooting schedule, every hour counts. Other countries will have different work weeks, holidays, and overtime expectations. Not knowing them in advance could put you behind in time, budget, or both.
Compliance – each country has vastly different regulations when it comes to video shoots. Drone usage, for example, is completed banned in Thailand but allowed with proper permits in most other countries.
Being able to work with a single US-based partner makes things much easier. Crews Control will find the right crew for you and make sure you have all the pertinent information before you ever step foot on foreign soil.
5. Keeps Accounting Happy
If your company is shooting multiple videos every month, you'll be using dozens of different crews each year. This forces your accounting department to negotiate payment terms with dozens of different companies, each with their own unique requirements. With so much to keep track of, it's easy for something to slip through the cracks and become a huge problem.
Crews Control, on the other hand, streamlines the entire process. Instead of having to pay crews separately, you'll receive one invoice from us, broken down in the format you prefer. If you're hiring international crews, the money you save in currency conversion alone is worth it!
In addition, Corporate Diversity buyers appreciate the opportunity to work with a certified WBENC (Women Owned) business.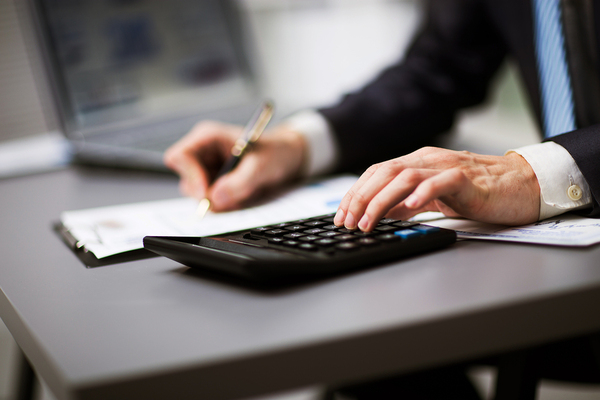 6. Provides Incredible Flexibility
Not every video shoot is straightforward. What if you have a video that requires both aerial drone footage and an intimate interview? A crew that specializes in one type of shot might not deliver the same quality on another kind. Working with more than one crew to coordinate a single video at the same time can be extremely challenging, but it's the type of job we here at Crews Control live for.
It also provides scalability to your video shoots. If you have a complicated video on a tight deadline, there might not be a single local crew with the resources necessary to get everything together on time. Crews Control, however, could coordinate several crews to pool their resources and help you finish on time. Working with a single creative provider, the possibilities are endless.
7. Still Gives You Best-in-Class Performance
The biggest benefit of using multiple vendors is that you're able to pick and choose the best company for each job. If one company ends up leaving the area or going out of business, you won't end up scrambling to find a new one.
Luckily, you don't have to worry about this when you're working with Crews Control. You'll only be matched up with the perfect crew for each job. You don't have to settle for an acceptable shot when you could have the perfect one instead. You'll enjoy the comfort and convenience of building a single, strong relationship without any of the drawbacks.
If you're ready to start enjoying the benefits of using a single global creative provider, make sure to reach out to us today. To get started, simply click here and we'll set you up with a free quote for your next video crew!